HOME CONSTRUCTION & BUDGET SHEETS
A home construction budget sheet is crafted in order to measure down all the expenses and budget needed for the construction of new home. The idea of construction budget template has gained prominence in the recent years because the budget formalization and management becomes a lot easier through the use of budget templates. An effective construction budget template takes care of all the necessities and forms a comprehensive budget sheet for your assessment. During the construction of the home, you won't be able to review down your budget so it is imperative to form down an effective budget sheet template to understand all the expenses of the construction of the house. Thus, the budget template formation becomes pertinent in the effort to gauge the expenses of home construction.
Two categories must be formed during the assessment of your budget. The first category must explicitly mention all the major expenses which would be needed to complete the basic task of home construction. In the formation of the template, basic tasks should be given the primary importance while the second category must be about the less important tasks. These less important tasks involve your whims about the style and decorations during the construction of the home.
The most important aspect is the basic construction of the structure so you should absolutely make sure that the budget template must directly address basic structural construction before dwelling its energies on the lesser important aspects of construction. The excel budget worksheet template would only be comprehensive if it takes all the aspects and expenses of construction properly into the considerations.
PREVIEW & DETAILS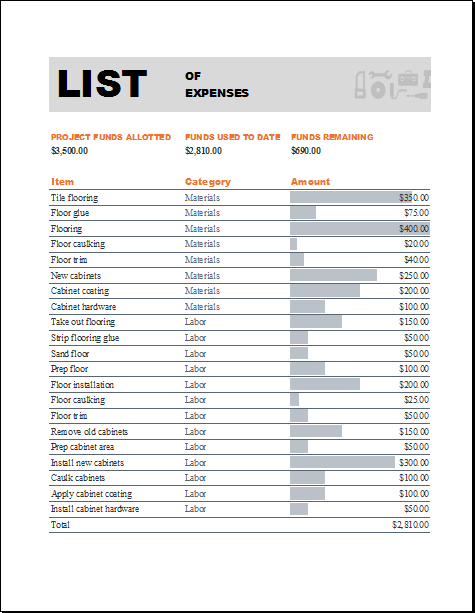 HOME CONSTRUCTION BUDGET SHEET
File Size: 119 KB mobile [Android+iOS] & iPad
Download Excel (.xls) 2007 & 2007+
File Size: 51 KB
Download OpenOffice Calc (.ods)