Home Schooling Progress Card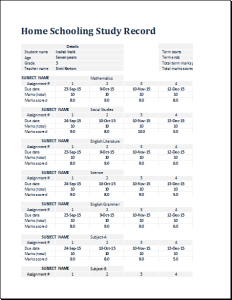 Writing a home schooling progress card is a tough task, the purpose of writing it is to let the parents know what the kids have learned throughout the year. It is the report of achievement of the individuals, what they have experienced, learned and actually accomplished. It includes the basic and the factual details of the individual, many individuals love to know what their kids have learned. It includes all the details of the students even the basic ones like the name, age, class and a photo also. First mention all the subjects that you have covered over the year and then write what the achievement is of the individual in the subjects. When it's done, then write about the extracurricular activities, community services and development milestones or anything else important.
Home Schooling Report Card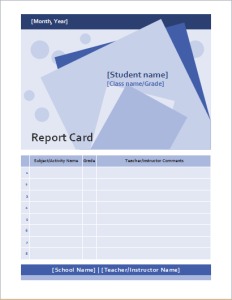 The home schooling report card is the report card of the student to let the parents of the individuals know what they have achieved in the academic months, what the progress of the student in all subjects is and what the grades are. It's not only about the grades of the subject, but it's also about the activities and the things they have learned apart the curriculum. It is to let the parents know in what ways the kids have been groomed. Parents are excited to check the report of the nine months of the grade that what their kids have been through, what are the changes and hard working in which subjects are needed. What changes in the behavior are required, whether the child is satisfactory or not.