Meeting Minutes & Templates
Minutes of a meeting refer to the written record of an important official meeting. The contents of the record mostly include important notes. In addition, the events of the meeting are also described. Moreover, a list of the attendees is included. A summarized statement is written down which is related to the discussed issues. The suggestions given by the participants as well as the important decisions taken during the meeting are also recorded.
All this important information is used to inform both the attendees as well as the non-attendees about what happened at the meeting. The record can also be used as proof of the decisions taken during the session. It would be easier to maintain this record if you have a meeting minutes template.
You can simply fill in the template with your notes. The pre-designed layout is already available. Therefore, you do not have to begin from scratch. It saves lots of time which is very important during a meeting session. In addition, any notes can be added for different meetings.
The templates would give you a fresh layout for a new meeting. This can be very useful for urgent meeting sessions. Another benefit of the template is that all your notes would be well-organized. You can begin with basic information including the date and time of the session. Next you can include the list of participants. After this, you can describe the agendas, decisions and actions taken during the meeting. The template will help you organize all this information neatly.
Here is few templates that will help you do the job.
Preview & Details
Meeting Minutes Template-1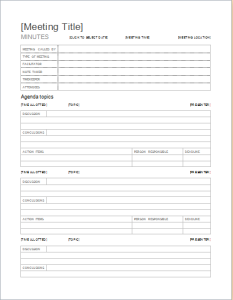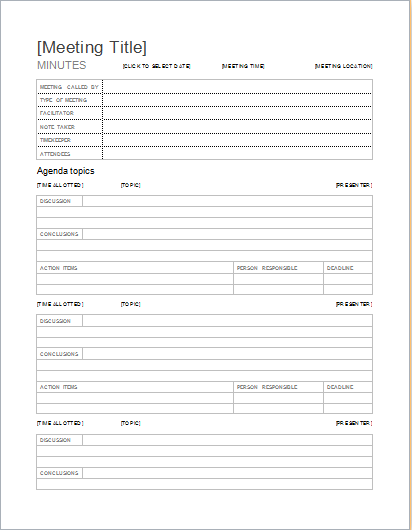 File Size: 64 kb
Meeting Minutes Template-2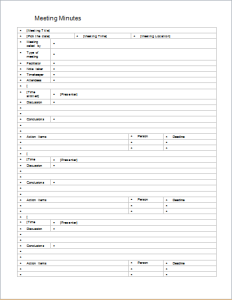 File Size: 56 kb
Formal Meeting Minutes Template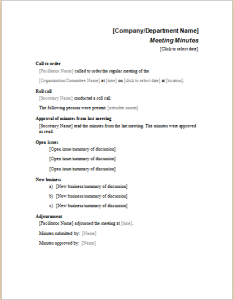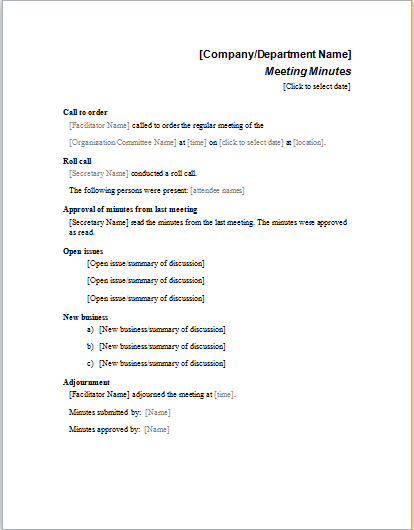 File Size: 36 kb
Informal Meeting Minutes Template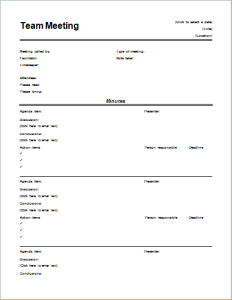 File Size: 48 kb
Minutes for Organization Meeting [long form]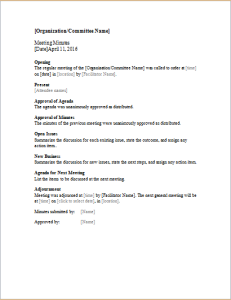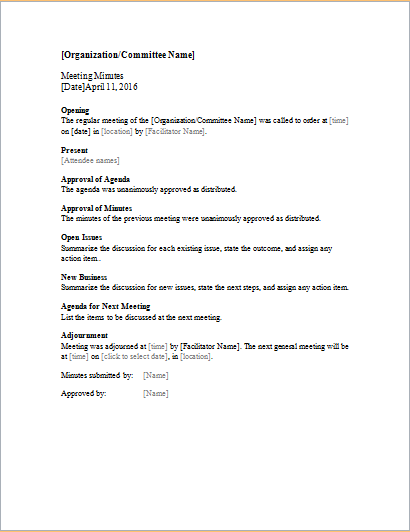 File Size: 28 kb
Minutes for Organization Meeting [short form]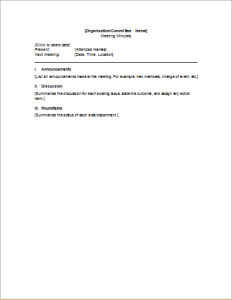 File Size: 32 kb
PTA Meeting Minutes Template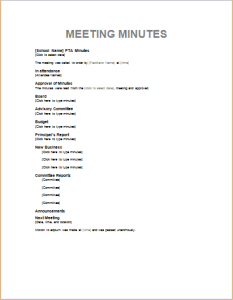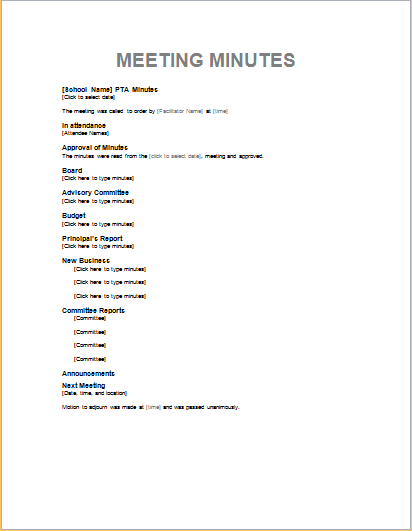 File Size: 32 kb
Adjustable Meeting Agenda Template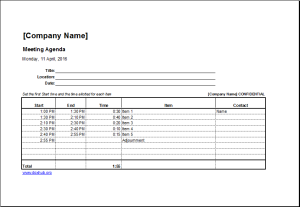 File Size: 32 kb Format: .xls