When arranging public events like a music concert, magic show, book fair, a seminar etc., more and more people should be informed so that the intended purposes be achieved since it is a public event. In order to spread event notification to common public, flyers are used. A flyer also sometimes called a pamphlet is a printed sheet which is used to grab public attention. Flyers are the most economical method of advertisement. It can also be made affordable according to one's own financial affordability by reducing the size or changing the material of a flyer. You might now be wondering that brochures are also used for the same purpose. Yes, the difference, however, is that brochure is a folded sheet whereas a flyer is a plain straight sheet with no folds. The size of both of them differs as well.
Flyers are mostly used for event advertisements such as musical concerts, public talks or summer events. A summer event flyer, for example, is a colorful flyer which is used to attract public attention towards an upcoming summer event. Note that while designing flyers for events, a careful theme selection should be made. Colors are part of advertising psychology. Sometimes, people are attracted merely towards colors of a flyer and this makes them read it as well so there are more chances that they'll attend the event. In order to make your summer flyer of spring and fall attractive enough, make sure that the flyer template and theme is the one that will attract the most people in order to make your summer event a successful event.
You can take a look below at summer flyer collection along with spring and fall flyers. These flyers will help you make the best of flyer for your event advertisement.
Happy summer & happy summer event!
Summer Event Flyer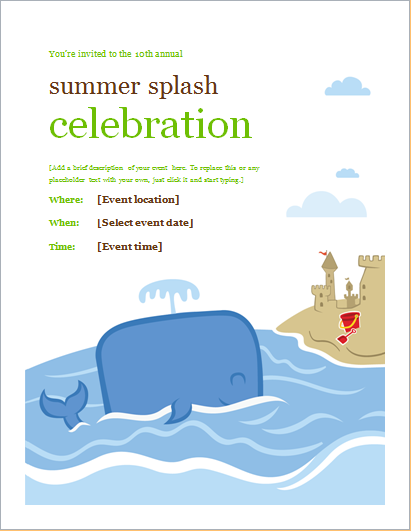 Spring Event Flyer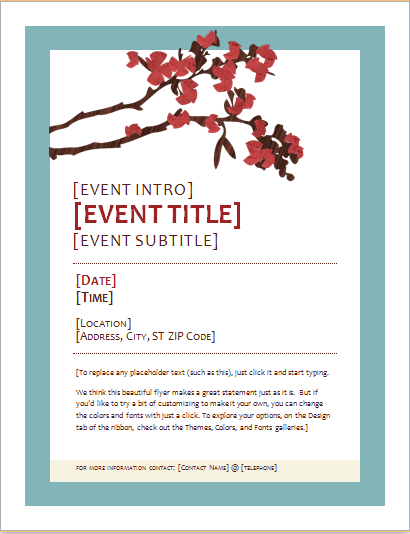 Fall Event Flyer