When a worker or employee spends hours to complete a specific task then this time is recorded in a time sheet. Previously a manuscript of time sheet was formulated with rows and columns or simply a table which includes the time of employee work. Internet has ease the procedure of writing long time sheets as free on-line time sheet templates are offering convenience through customizable options.
Why to Use Timesheets?
The time sheets are drafted to use in the documentation of certain significant paper work like payroll writing, billing cost of project and miscellaneous tracking and managements. You can either write the time in and time out or the duration as the data of the time sheet.
On-line free timesheet templates are offered by software to integrate in serious business operations for example comparing the actual and virtual costs, tracking the staff performances and to define the troubles in accounting features.
Businessmen who always minimize the gap between forecasted and actual revenue prefer to look the other way when business assessment diverges from the perceptive. Timesheet templates with fill in data will help to track the divergence and resolute strategies can be executed.
Through timesheet template you can trail costs and expenses to work on better budgeting in future
Chasing the time leads to automatic billing, that in turns accelerates the billing and payment distribution efficiently.
Create your personal time sheets via these free customizable timesheets. These templates offer instant download and effective print options
Example of Time sheets:
Bi weekly time sheet
The employee time sheet templates
Given here is few templates to help you doing your job in a professional manner.
Employee Weekly Timesheet [with break]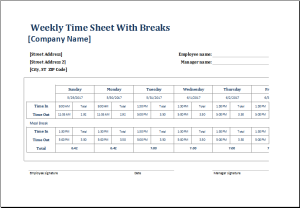 File Size: 37 kb
Employee Weekly Timesheet [without break]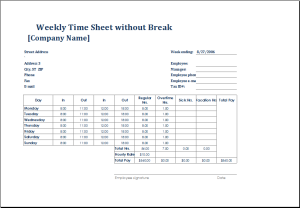 File Size: 31 kb
Biweekly Timesheet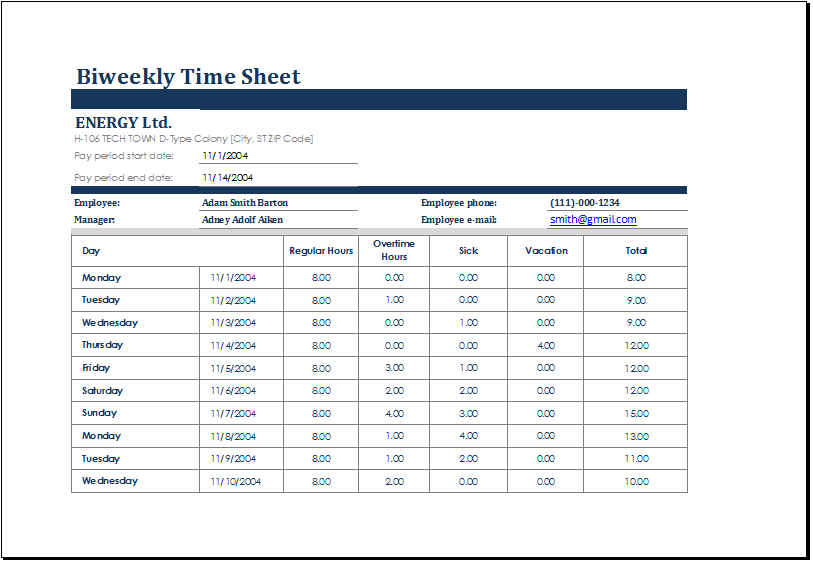 File Size: 36 kb
Time and Attendance Sheet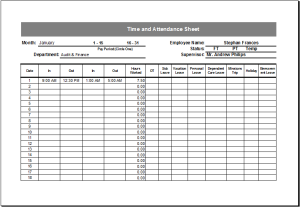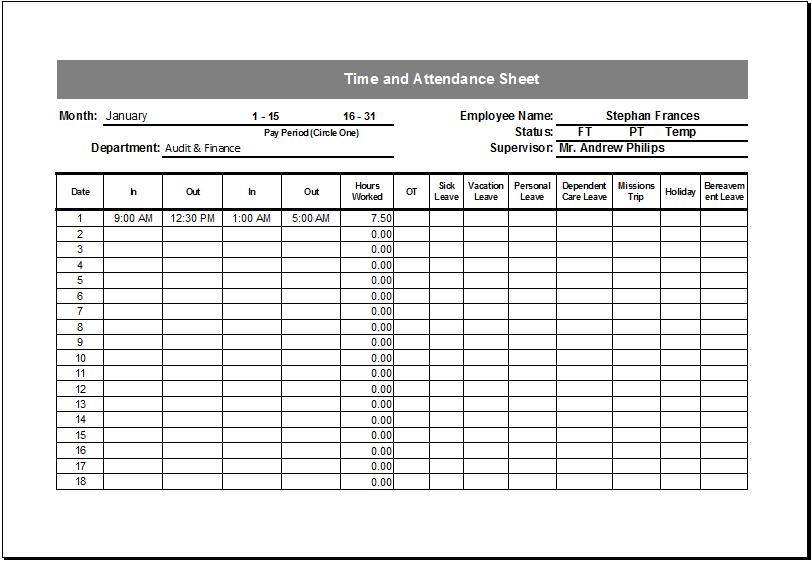 File Size: 38 kb