Various competitions are held at educational institutes related to academic as well as co-curricular activities. Such competitions are also held at a higher level among office employees or other organizations. The winners are then awarded with certificates in recognition of their extraordinary skills.
Designing such certificates is a simple job if you use an appropriate template. Various kinds of certificates can then be created. You can customize the template to make winner certificates for any kind of competition. The design can be created according to the age and level of the participants. This is where customizable templates play a very helpful role. You can add the relevant content, make changes to the colors, select appropriate font and do much more during the design process. You can also choose an appropriate title for the certificate.
Some suggested titles are Certificate of Award, Certificate of Excellence or First Place Award. The title should then be followed by the name of the recipient. It should be bold and prominent. The name can be printed. On the other hand, you can also leave space on the certificate so that the name can be written by hand later. Similarly, space can be left for other information like the name of the presenter, important dates as well as important signatures. The name of the institute should also be printed in a prominent way. You can select appropriate font styles from a wide collection. The visual design can be simple and elegant. This certificate will be a lifelong proof of an individual's achievement.
Preview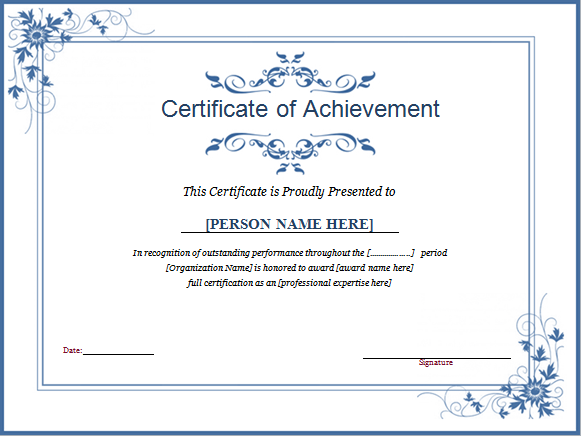 Winner Award Certificate Template
File Size: 612 KB mobile [Android+iOS] & iPad
Download Word (.doc) 2007 & 2007+