Appreciation and Certificates
Appreciation is a great way of encouraging individuals to keep working hard. A certificate of appreciation is presented as a formal way of acknowledging one's efforts or special services. This is usually done at the work place or educational institutes. It is a small piece of document which delivers a big sense of achievement to the receiver. A well-designed certificate of appreciation can do this job even better. This is because it shows that one's efforts are being appreciated from the heart. Therefore, it is a good idea to create your own customized certificates instead of purchasing pre-made ones from the market.
You can carry out this process at your home or office. All you need is a computer and internet connection. The latter turns out to be very useful in finding templates for the certificate of appreciation. These templates will help you greatly with the design process. It will take much less time than designing from scratch. On the other hand, free templates will also cut down the expenditure. You can choose any design and layout.
Customization can be made in order to modify the design according to your requirements. However, such certificates are usually simple. This makes them a formal look. Therefore, the use of funky colors and font styles is not recommended. You can select a nice border which is simple yet graceful. The organization's or institute's logo should also be added. In the end, you can give the final touches to the template and print the certificate.
Preview & Details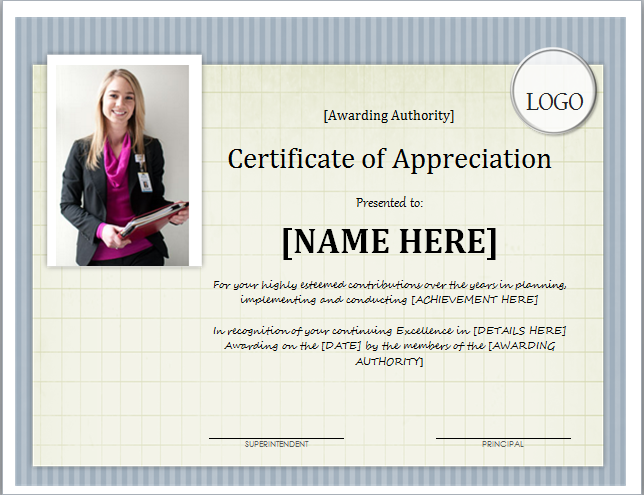 Certificate of Appreciation Template
File Size: 2.2 MB mobile [Android+iOS] & iPad
Download Word (.doc) 2007 & 2007+