Event Proposals
Event management is a specialized field which requires professional skill. One of the jobs of an event manager is to prepare event proposals. It is a document which briefly describes an upcoming event. The important sections of the proposal include a summarized description, the main activities to be held, the overall budget and the expected outcome. Other important pieces of information and details may also be included. However, the proposal should be formatted properly. Dividing it into sections will make it easy to grasp all the provided information. The main components should be highlighted. In addition, each section should have a proper heading.
Creating this document can take time. However, using an event proposal template will make the task quicker as well as simpler. Since the template is pre-formatted, you do not have to create a layout from scratch. You can present the information in a number of ways. It may be under headings or in the form of a table.
The template can act as a guideline for you by offering the best layout. Use it to present the content clearly. It can also be customized according to your specific preferences as well as requirements. Another advantage of using this template is that various event proposals can be created. It can be customized each time you have to make a new proposal for a different event. The event proposal template should, therefore, be saved in your computer. In this way, you can have access to it whenever it is required.
Preview & Details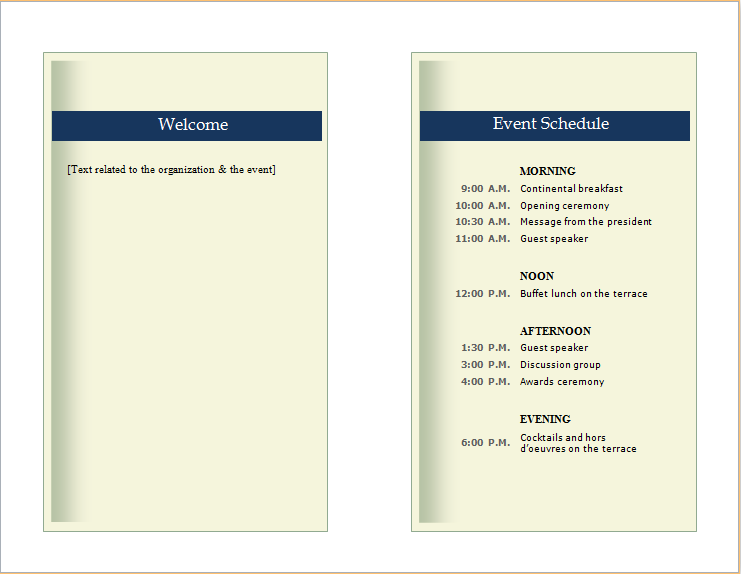 Event Proposal Template
File Size: 112 KB mobile [Android+iOS] & iPad
Download Word (.doc) 2007 & 2007+