MARKETING BROCHURES
A marketing brochure can help you spread awareness about your services, products or causes. This is one of the most effective marketing strategies for product promotion. Brochures are distributed to the masses in order to reach out to a large number of people. It is important to come up with unique ideas for eye-catching designs. The whole purpose of a marketing brochure is to make an impression on your audience. It portrays your brand. Therefore, design it by using innovative ideas.
MS WORD FORMAT BROCHURES
If you want to save time, you can turn to online brochure templates. You can add your own style through customization options. Choose your preferred colors, font styles, images, and content. People would be more attracted to your brand if your brochure is interesting.
You can make it fun instead of going for conventional designs. For this purpose, you can use bright colors and unique illustrations. These strategies will make your brochure appear attractive at the first glance. In addition, you should aim towards keeping it small. Not only will it cost less, but it will also be more interesting. This is because most people would not want to waste lots of time going through a long brochure. A small one would make your point more effectively. Similarly, another design strategy is to make the right choice for the brochure material. The cheap material would not make a good impression. On the other hand, good quality paper or cardboard would help your brand appear premium. This is how you can use marketing brochure templates and apply clever design strategies.
PREVIEW & DETAILS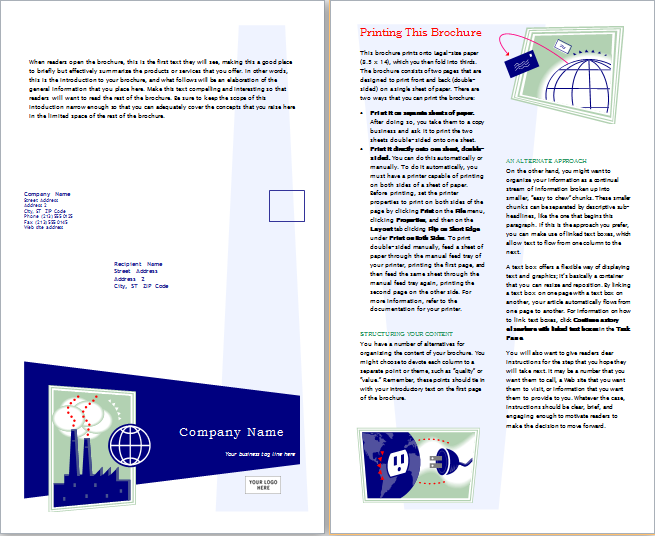 MARKETING BROCHURE TEMPLATE
File Size: 77 KB mobile [Android+iOS] & iPad
Download Word (.doc) 2007 & 2007+