PRODUCT INFORMATION & BROCHURES
A product information brochure is very useful at providing different pieces of information about your brand. You can cover its uses, popularity, user instructions and other aspects in a single brochure. However, it needs to be eye-catching and interesting. The design should be attractive so that more and more people read it. Design ideas can be taken from the internet you can also turn to pre-designed templates. It will save a lot of time and help you create an effective brochure. There are free templates which can be used. On the other hand, some templates charge a little fee for premium features. You can opt for any of the available options.
It depends upon your budget as well as requirements. Investing more will help you create a better brochure with high quality. This will reflect the standards used by your organization for the creation of your products. Therefore, it must be taken into consideration. Secondly, you can add your own ideas in order to customize your product information brochure.
USING TEMPLATE
Provide all the necessary information, but keep it short. Moreover, use images, figures, and graphs wherever possible in order to provide information visually. Most people understand better from figures than from written content. You must also provide good images of your product which show the real picture. In this way, you will be able to gain the trust of your potential customers. In addition, you can make the overall brochure attractive by using vibrant colors. Eye-catching font styles can also be used.
PREVIEW & DETAILS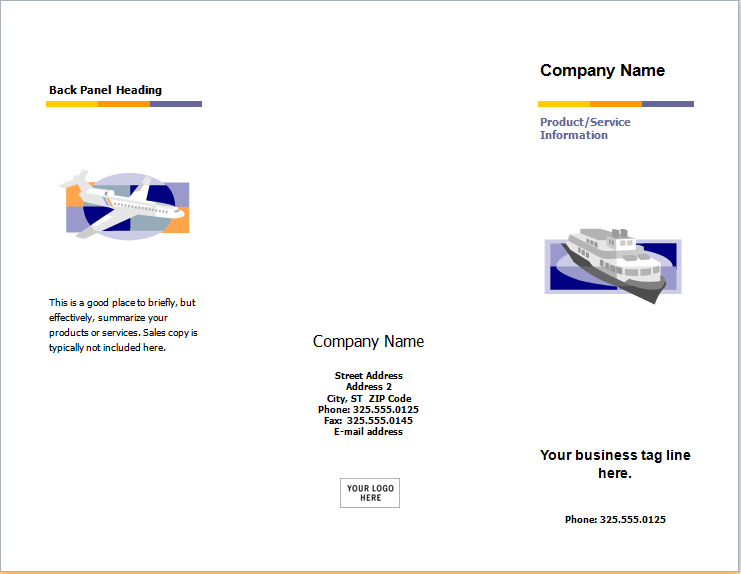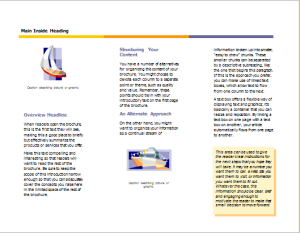 NEW PRODUCT INFORMATION BROCHURE TEMPLATE
File Size: 89 KB mobile [Android+iOS] & iPad
Download Word (.doc) 2007 & 2007+