ANNOUNCEMENTS & NEWSLETTERS
Whenever an organization or a business needs to announce some news they announce it via a number of channels. This can be done via the television, the radio, newspaper, and print media and via the newsletter. The last option is used more frequently because not only is it more cheap and inexpensive it is handier than other options. It helps in telling the customers or the stakeholders with the latest news regarding the organization and helps in informing the stakeholders and the customers about important information. Usually, newsletters are printed and distributed every time there is a news but many newsletters are printed. Published and distributed on a frequent and a regular basis (monthly basis). An organization needs to make sure that the newsletter is both engaging and is aesthetically pleasing and for this, the organization needs to pay a lot of attention on the designing of the newsletter.
Academic, Personal & Professional Newsletters
They need to make sure that the newsletter is readable and can be understood, it isn't too boring that people don't look at it and is really fun so that people are engaged and the organization profits from it. Also, a lot of attention is to be paid to the style and the size. Because many organizations and businesses don't want to spend a lot of time and resources on designing a new kind of newsletter every time, they make use of a standard newsletter template and make adjustments to it on a regular basis. This saves a lot of time and a lot of money!
Business Newsletter 2 Column 6 Pages Mailer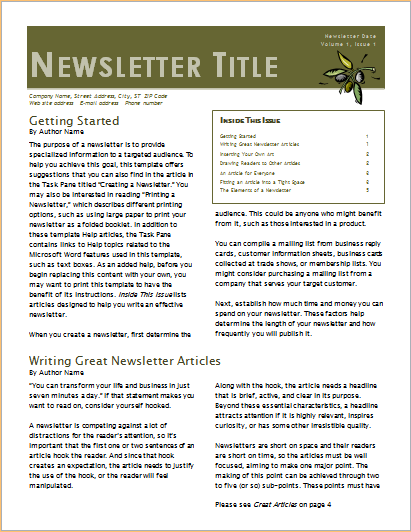 File Size: 182 KB | Download
Business Newsletter 2 Pages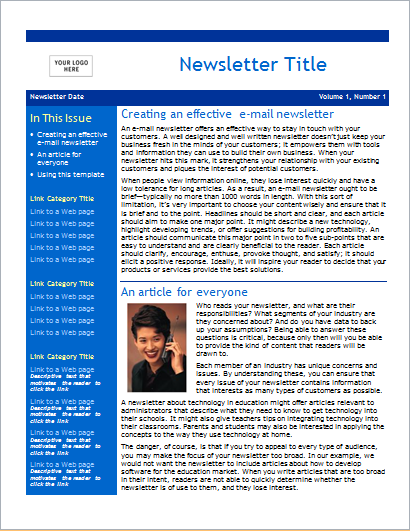 File Size: 97 KB | Download
Business Newsletter 4 Pages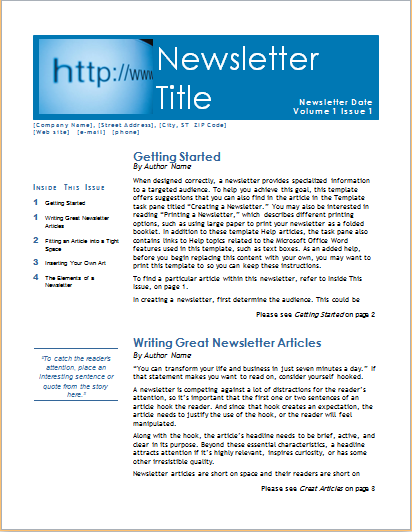 File Size: 95 KB | Download
Business Newsletter Arc Design 4- Pages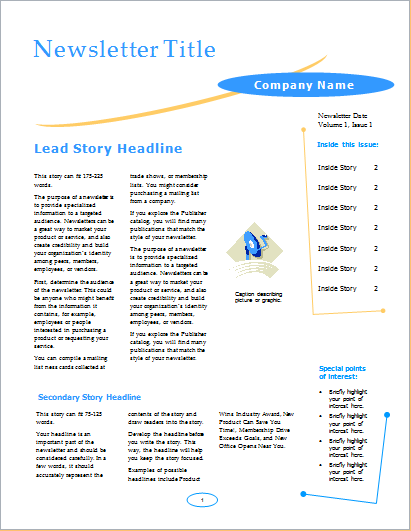 File Size: 81 KB | Download
Business Newsletter Scallops Design 4 Pages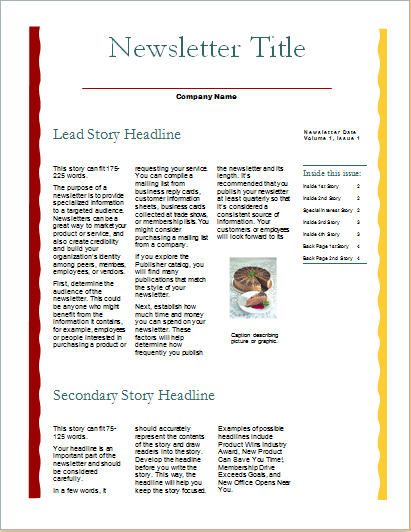 File Size: 678 KB | Download
Business Newsletter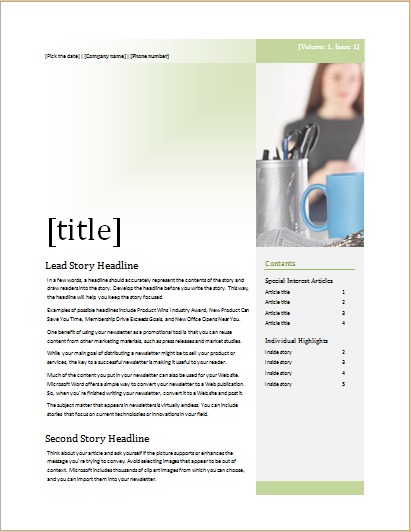 File Size: 1227 KB | Download
Email Newsletter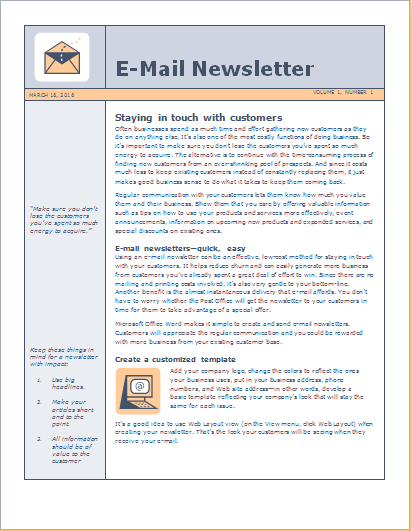 File Size: 29 KB | Download
Employee Newsletter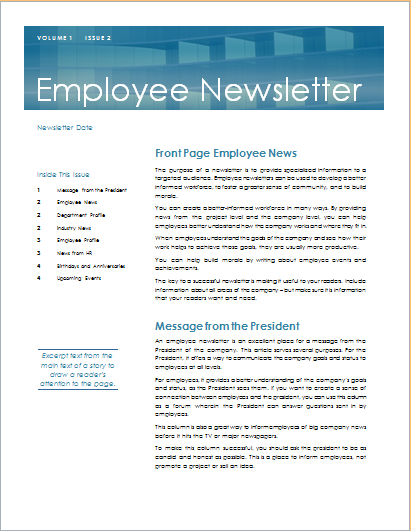 File Size: 465 KB | Download
Family Christmas Newsletter
File Size: 2017 KB | Download
Family Holiday Newsletter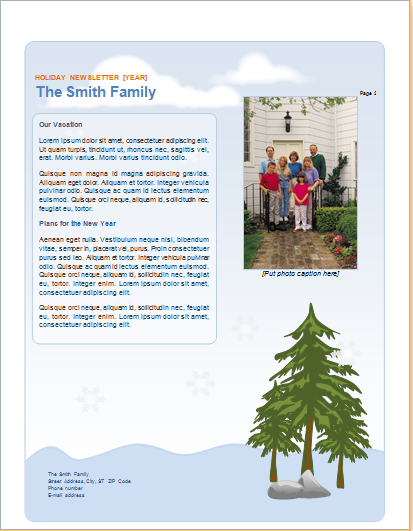 File Size: 377 KB | Download
Family Newsletter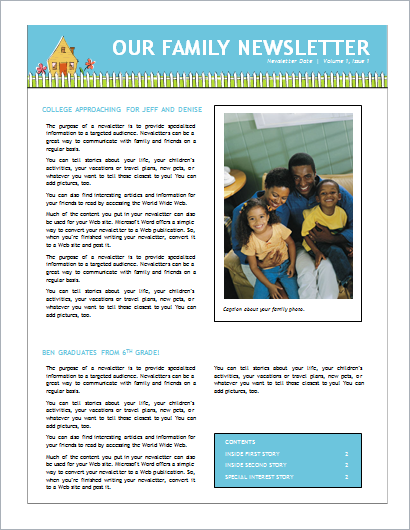 File Size: 145 KB | Download
Family Newsletter 2-pages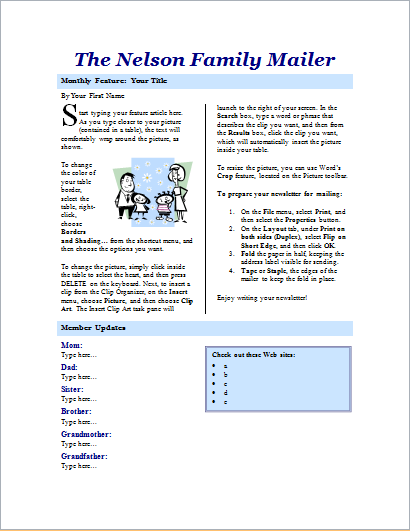 File Size: 60 KB | Download
Holiday Newsletter 6 Pages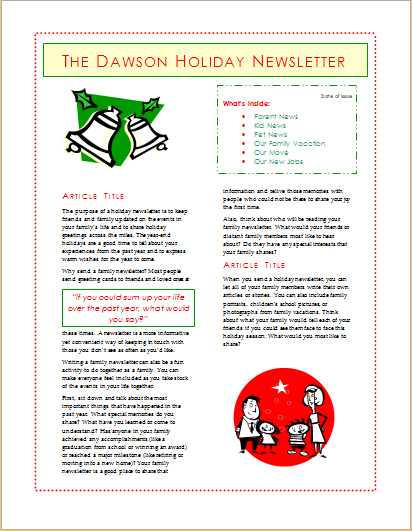 File Size: 37 KB | Download
Holiday Newsletter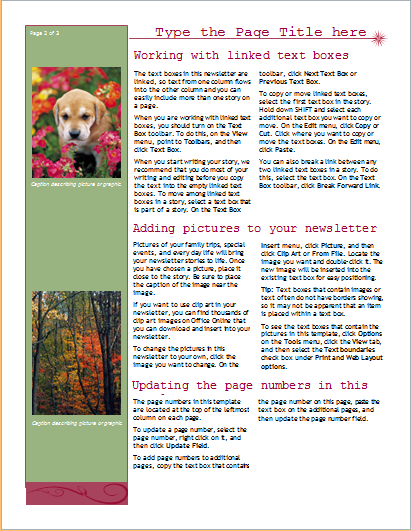 File Size: 374 KB | Download
Newsletter Accessory Design 4 Column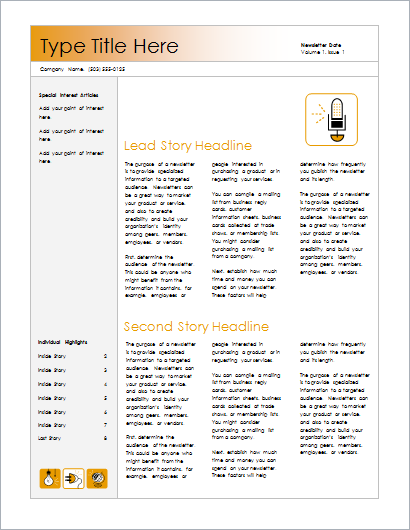 File Size: 136 KB | Download
Newsletter Apothecary Design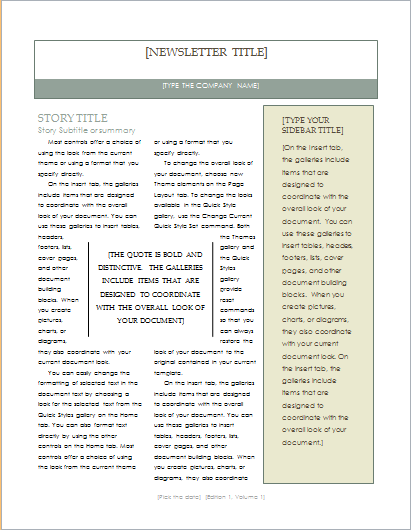 File Size: 140 KB | Download
Newsletter Bars Design 4 Pages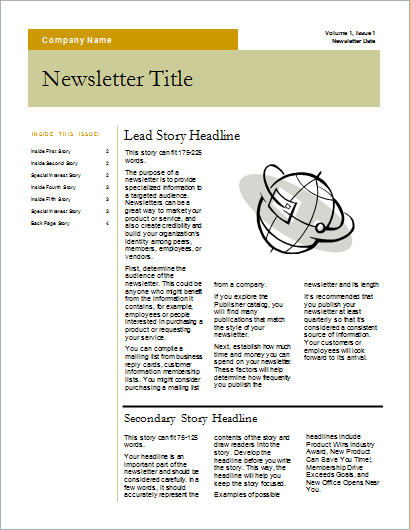 File Size: 32 KB | Download
Newsletter Capsules Design 4 Pages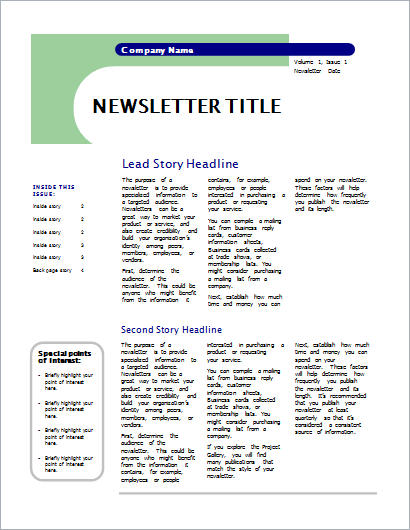 File Size: 99 KB | Download
Newsletter Dots Design 6 Pages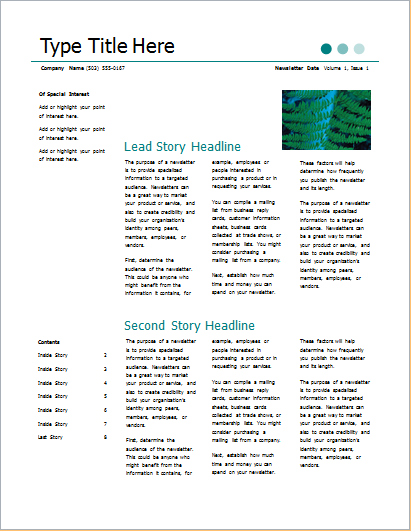 File Size: 426 KB | Download
Newsletter Executive Design 2 Pages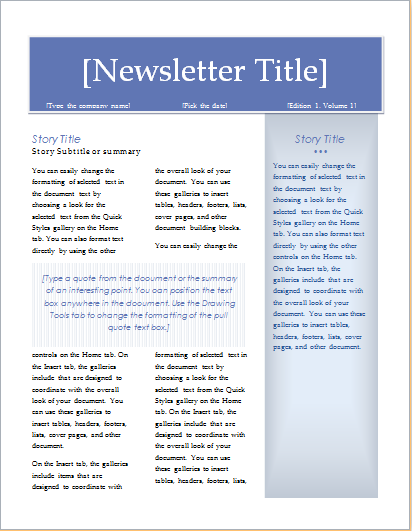 File Size: 426 KB | Download
Green Wave Design 2 Pages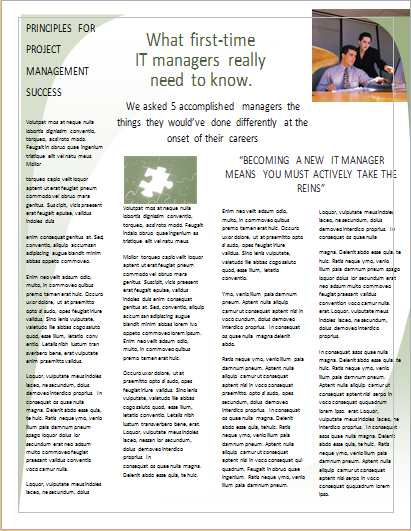 File Size: 1089 KB | Download
Newsletter Simple Design 4 Column 6 Pages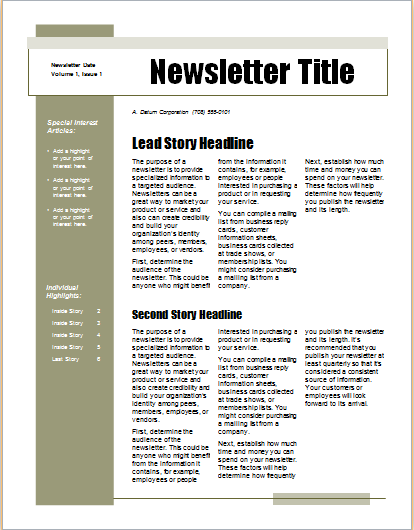 File Size: 986 KB | Download
Business Services Newsletter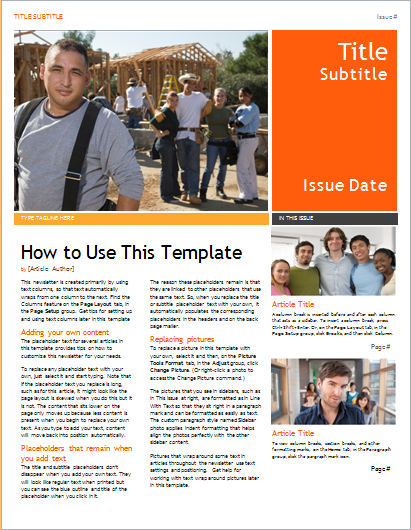 File Size: 5.09 MB | Download
Business Newsletter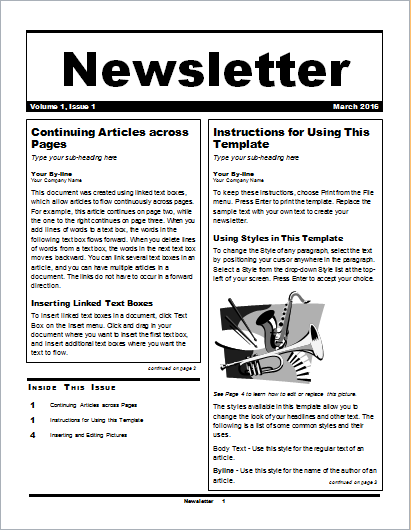 File Size: 66 MB | Download
Restaurant Weekly Newsletter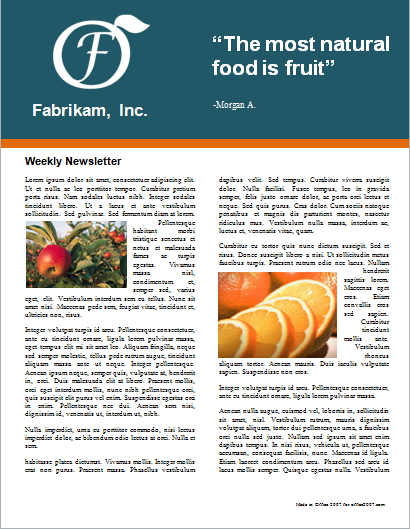 File Size: 178 MB | Download
School Newsletter 2 Columns 2 Pages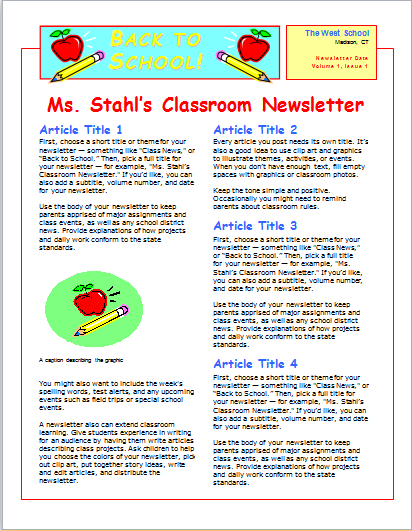 File Size: 178 MB | Download
School Newsletter 3 Column 4 Pages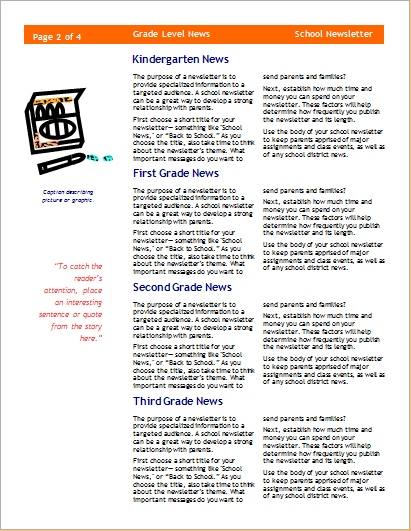 File Size: 115 MB | Download
Weekly Class Newsletter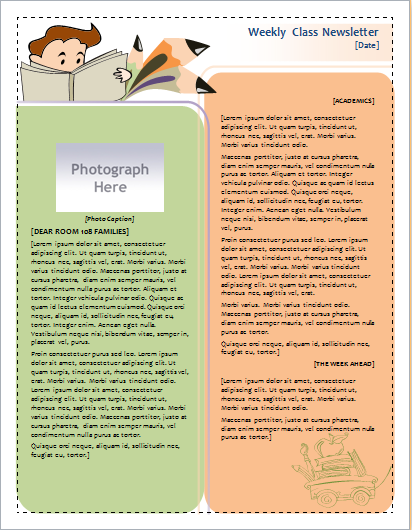 File Size: 115 MB | Download