One of the headaches of arranging a party or a big event is that it takes a lot of planning and a lot of organizing. Of course one can do it if one has a lot of time, but these parties take place in a matter of a few days. This is why one needs to be on their toes and make quick decisions. For this an organizer, to make sure that the pre-planning and the event itself is a major success.
For this one needs a tool that incorporates all facets of planning such as the dates, the little details, monetary information, guest lists and etc. for this there are various tools available of which party templates are the most common and the most efficient ones.
These templates can be made according to your needs and your wants and there are multiple things which you can adjust accordingly. You can add various aspects and work your wonders! These templates come in handy when one wants to avoid money wastage.
By making use of templates, you can even share the party details with your friends or even guests! In order to share the party details  with your friends you can always save the template and send them via email or make use of the online kind and then share them with everyone who is helping you host and organize the party.
The columns and the rows present in the templates are such that they don't alter or change dramatically once they are edited. These are special in the sense that they can help with any calculation or any other related aspect automatically, making your work much easier!
just make sure you adjust and choose the right template for yourself!
Holiday Party Planner Template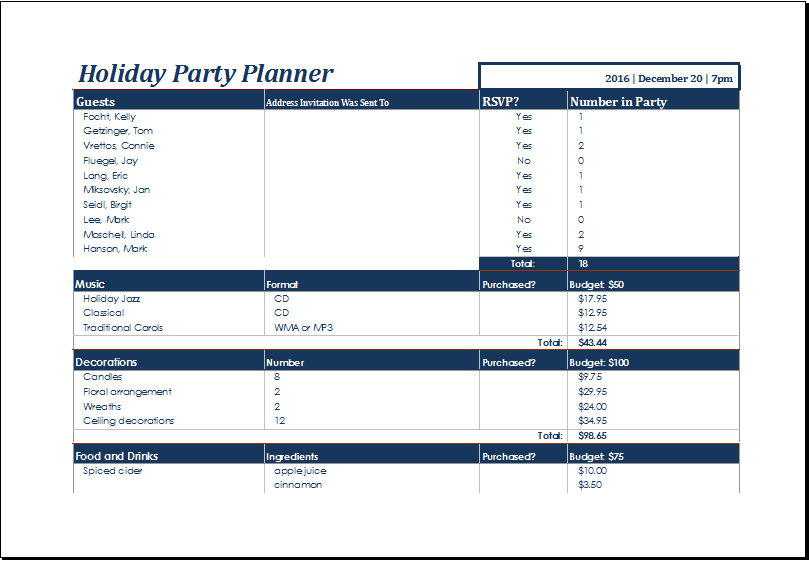 File Size: 38 kb | Download
Dinner Party List with Menu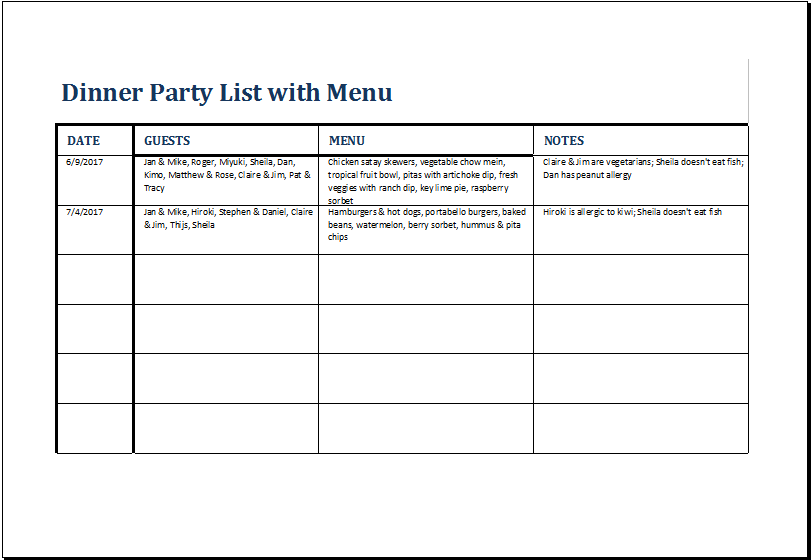 File Size: 36 kb | Download
Dinner Party Journal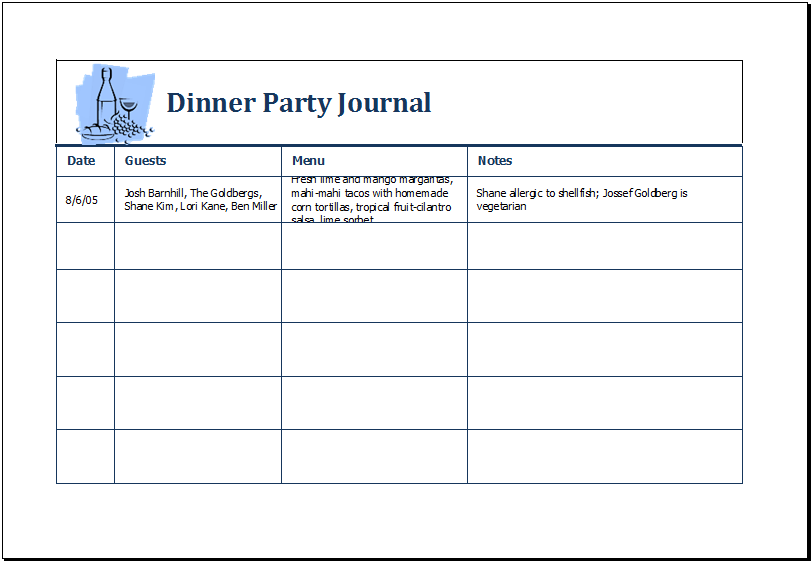 File Size: 59 kb| Download
Holiday Party Invitation Template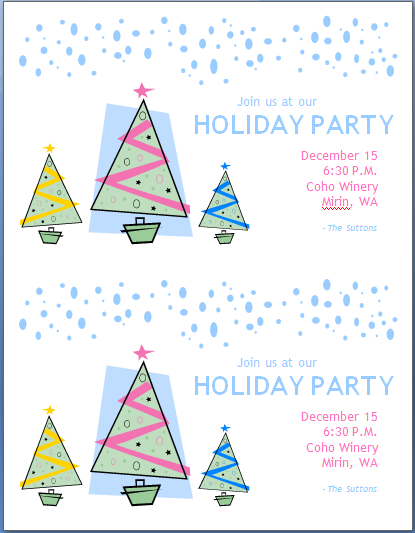 File Size: 216 kb | Download
Movie Award Party Invitation Template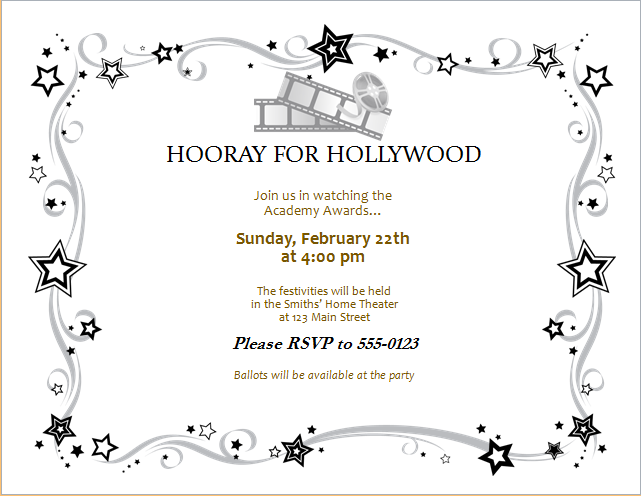 File Size: 523 kb | Download
Party Invitation Card Template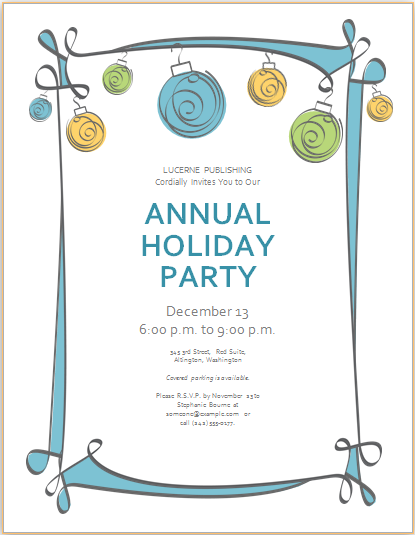 File Size: 376 kb | Download
Birthday Party Invitation Card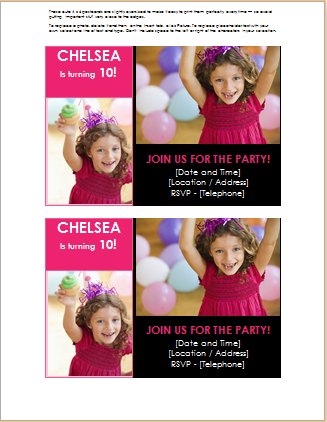 File Size: | Download
New Year Party Invitation Card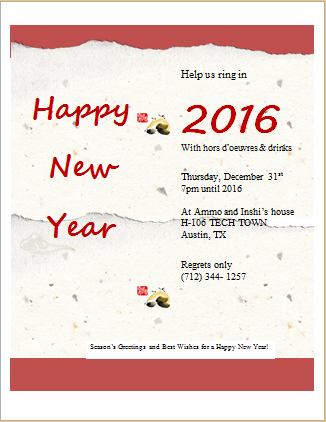 File Size: 620 kb | Download
Halloween Party Flyer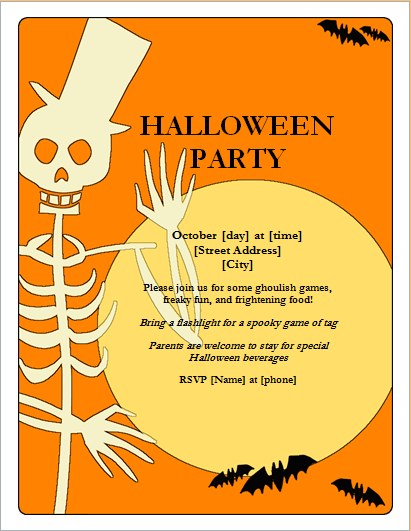 File Size: 60 k | Download
College Party Flyer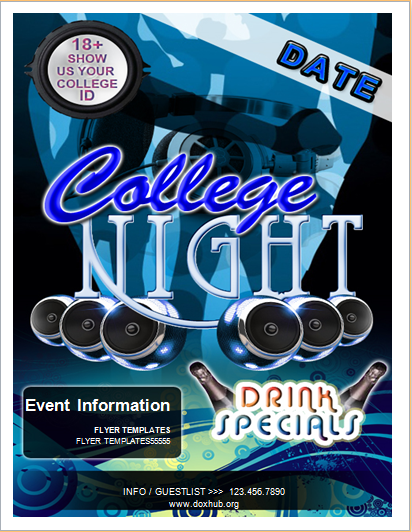 File Size: 422 kb | Download
Disco Party Flyer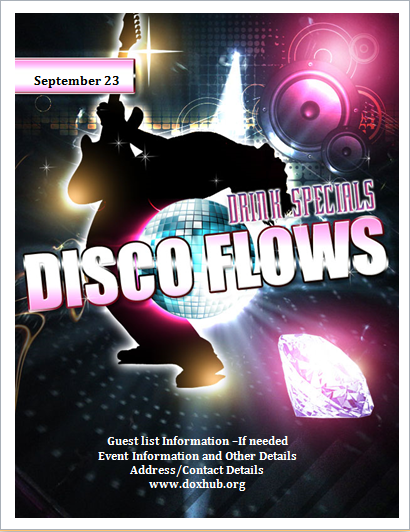 File Size: 166 kb | Download