ADVERTISEMENT BOOKLETS
Booklets have proven to be effective tools for advertising a product or service over the ages. Most large corporations create product advertisement booklets. Different pieces of information can be added. Usually, there are portfolios, reports, and the company's goals. The effectiveness of this advertising tool depends on how well it has been designed. Planning is, therefore, very important. The internet can provide you with ideas as well as tips on how to design an effective product advertisement booklet. Remember, no one has enough time to go through an entire book. Therefore, you need to make it visually interesting to engage the readers. Use graphs and charts to provide information like statistics and progress. Good artwork is also required to make the booklet attractive.
Use precise sentences to write about your product and goals. Only three to four pages should be dedicated to the written information.
TEMPLATES
Fill the rest with figures and artwork. Use good quality paper as it will speak to the standards of your company and products. You can use other strategies to make it cost effective. For instance, you can keep the number of pages small. The more time you spend on planning, the better the results would be. Therefore, invest a good amount of time. In this way, you will be able to create an effective product advertisement booklet without exceeding your budget. This means of advertisement can be combined with others to sell your product. Remember, you need to beat the competition. Therefore, you must advertise in a way that stands out from the others.
PREVIEW & DETAILS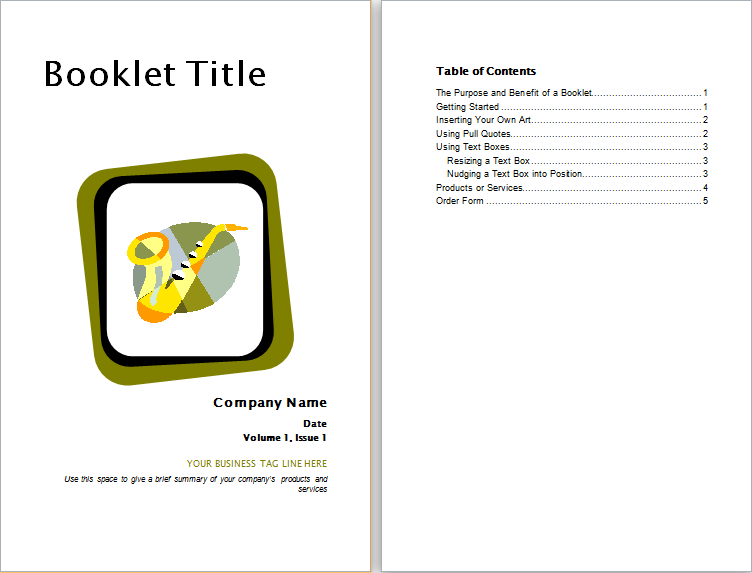 PRODUCT ADVERTISEMENT BOOKLET TEMPLATE
File Size: 130 KB mobile [Android+iOS] & iPad
Download Word (.doc) 2007 & 2007+