Delivery Receipts:
Proof of delivery is an important document which establishes the fact that the recipient has received his or her package or mail. The significance of this document is immense when it comes to the delivery of crucial legal or financial documents to a party. It is also important to ensure the successful delivery of goods from a seller to the receiving individual or party. In case of absence of this proof, the recipient can file a claim against the sending party.
All good courier service providers ensure that the proof of delivery document has been signed by the concerned parties. This helps in making all the deliveries successful. It is also necessary for avoiding legal issues and claims. This document can be prepared through a proof of delivery receipt template. It is important to know what the contents of the proof should be. In this way, you can make sure that no necessary piece of information has been left out.
The general contents of the document include the addresses of the recipient as well as the sending party. In case the recipient is not available at the time of delivery, the package can be sent back to the sender. This is done to ensure the safety of the package by preventing it from being lost. Other important contents of this document include signatures by the concerned parties. These signatures finalize the proof of delivery. The format and contents can vary according to what is required. The proof of delivery template can help you fulfill all these requirements.
Preview & Details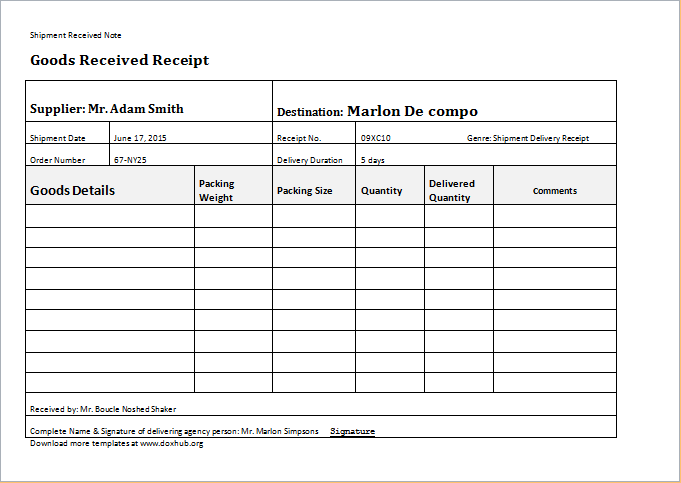 Proof of Delivery Template
File Size: 76 KB mobile [Android+iOS] & iPad
Download Word (.doc) 2007 & 2007+