WORK SCHEDULE & TRACKERS
Almost every organization or institution needs a disciplined medium for tracking expenses, inventory, and other things. So, if you've started a new small scale business or even if you are a simple housewife and require an instant solution for keeping a check on stuff, you can try free Excel Tracker Templates. You can install the free tracker report from the web and modify it to suit your needs. Add in the necessary information and other details and give a copy to your friends – a great way to help them.
If you are a business person and you have your own inventory you can appoint people to manage the tracker like the ones available on the web, you should preferably tell them to submit copies of the report, so you can keep adequate records for tax purposes. A note like "Don't forget to attach receipts" in the spreadsheet can aid act as a reminder.
You can start by ensuring that you change headings and color scheme to those used by you. Then, make sure all of the columns are labeled with the distinct desires of your tracker list. You can replace the ones that are already there, or add and delete columns at your wish. These columns can also be adapted to numbers, or dates, for tracking availability of the employer, efficiency and time. Then you can connect cells to other columns or sheets that are used in equations. So, when you modify information in one spot, it stays constant across the whole database.
Example of Trackers
It includes
Employee vacation tracker
Marketing campaign tracker
Product cost tracker
Sales commission tracker
Here is a collection of templates and you can choose the one of your business.
Sales Commission Tracker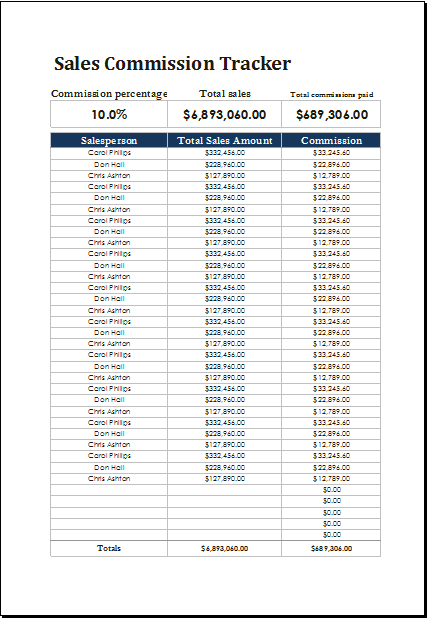 File Size: 30 kb | Download
Warranty Tracker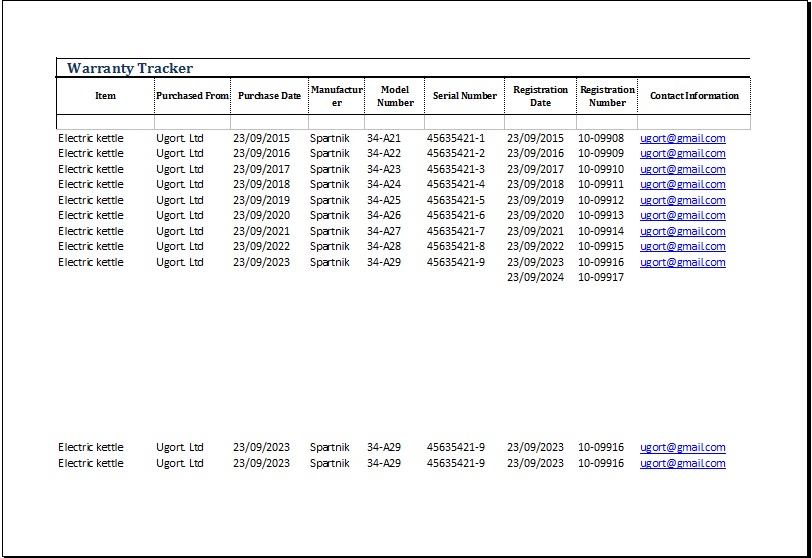 File Size: 29 kb | Download
Student Grade and GPA Tracker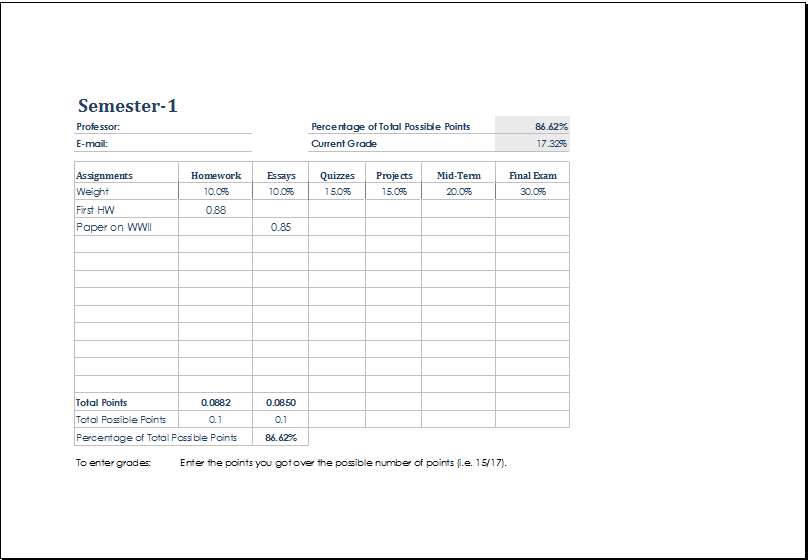 File Size: 67 kb | Download
Employee Attendance Tracker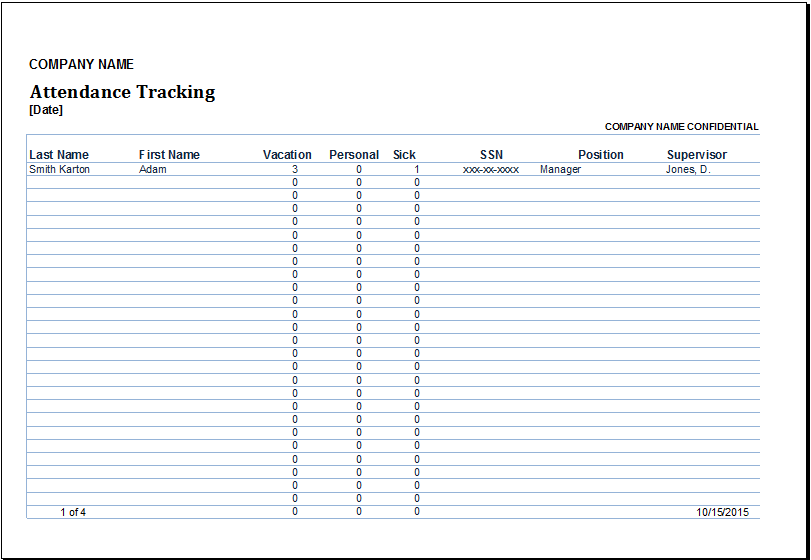 File Size: 217 kb | Download
Product Cost Tracker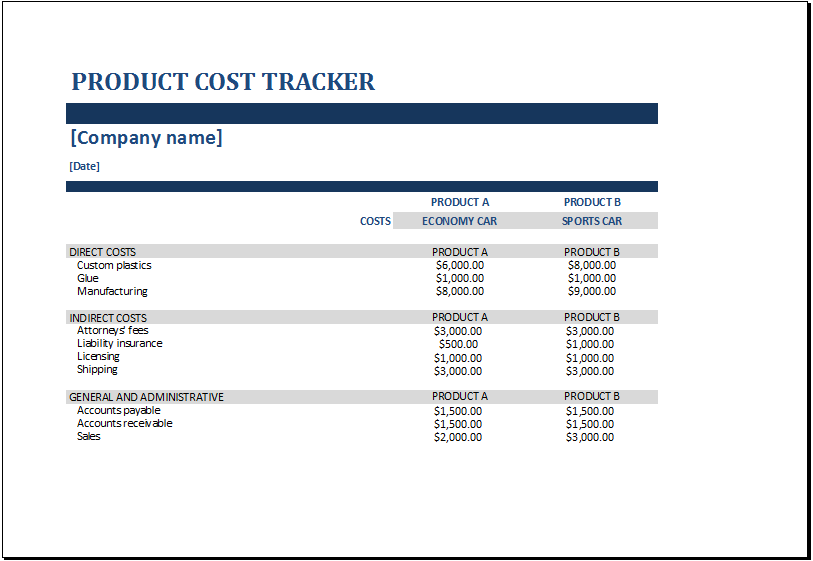 File Size: 77 kb | Download
Education Credit Tracker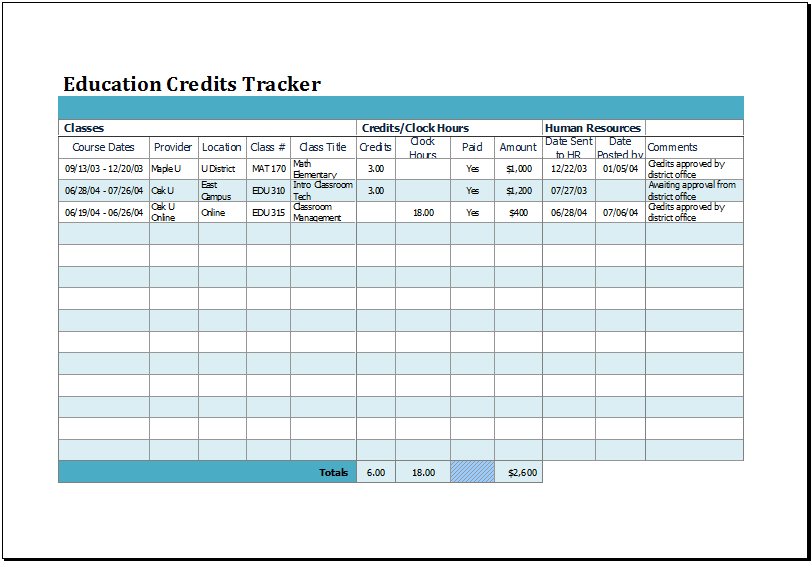 File Size: 31 kb | Download
Body Measurement and Weight Tracker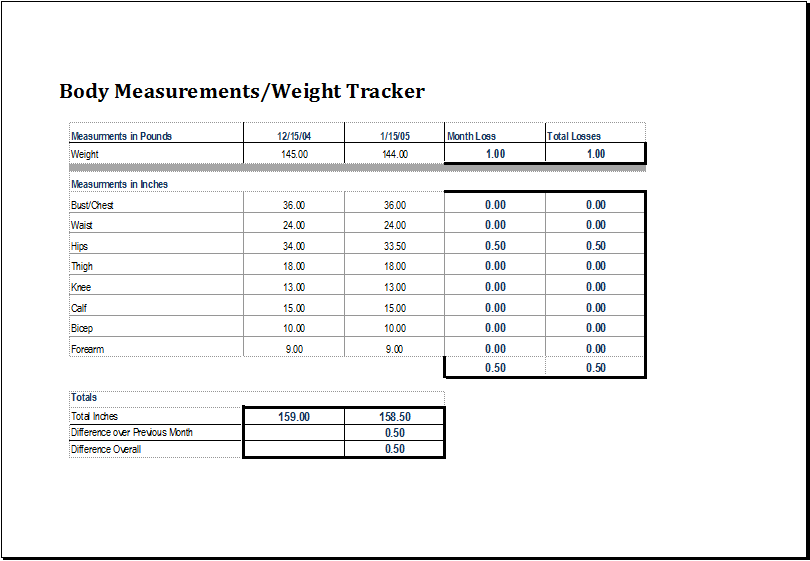 File Size: 36 kb | Download
Marketing Campaign Tracker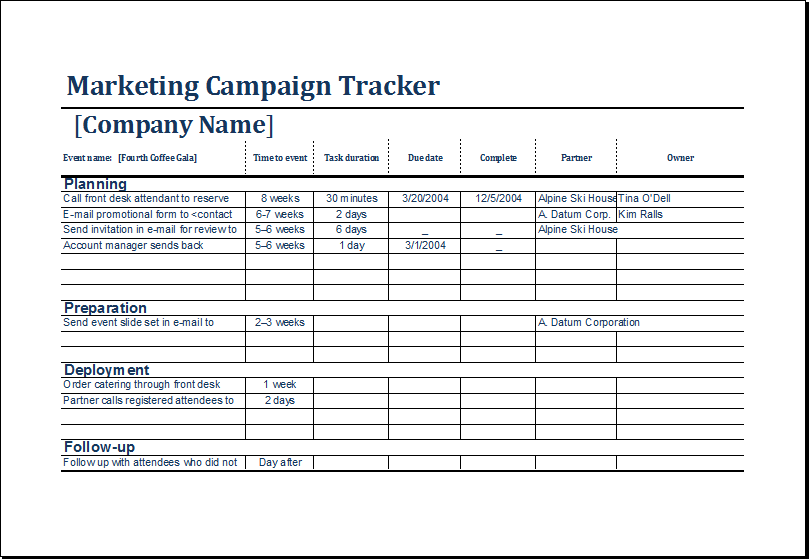 File Size: 32 kb | Download
Employee Vacation Tracker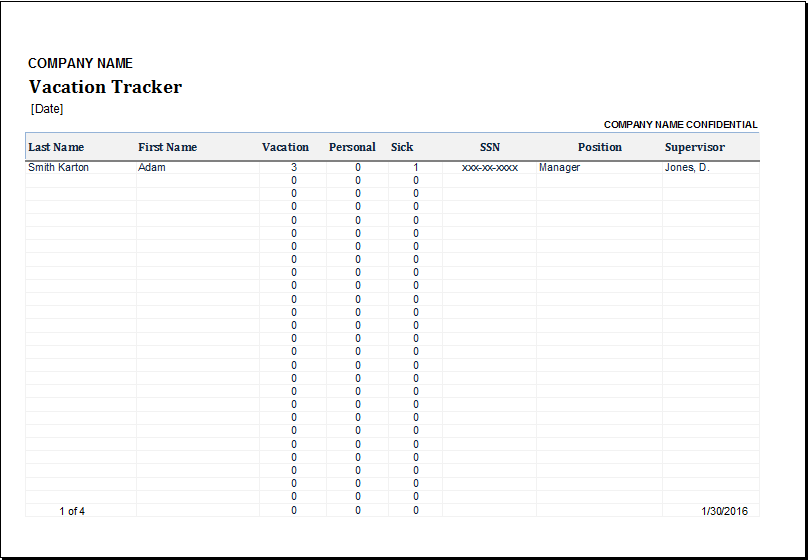 File Size: 218 kb | Download
Cost Tracker Template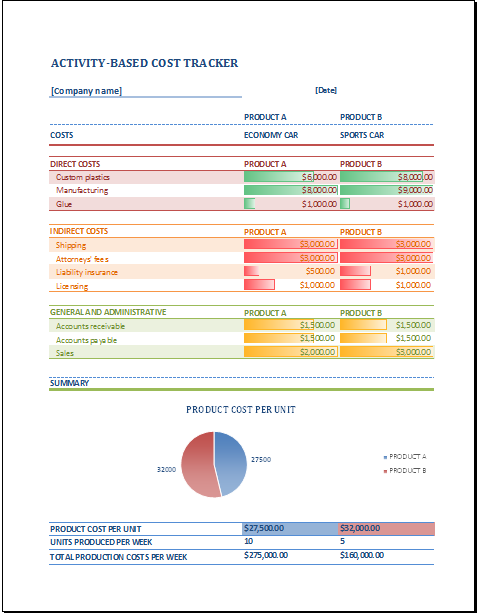 File Size: 42 kb | Download
Weight Loss Tracker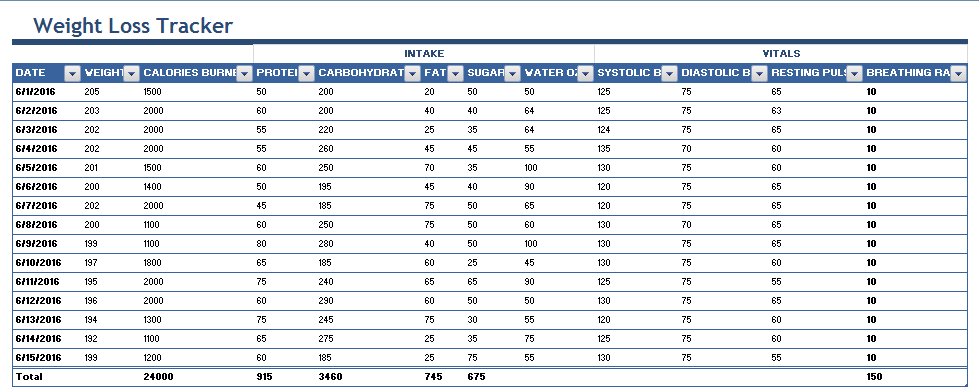 File Size: 58 kb | Download
Employee Training Tracker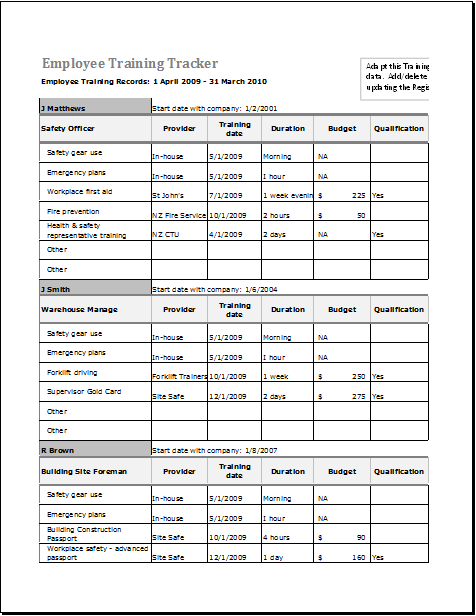 File Size: 23 kb | Download
Tournament Bracket with Tracker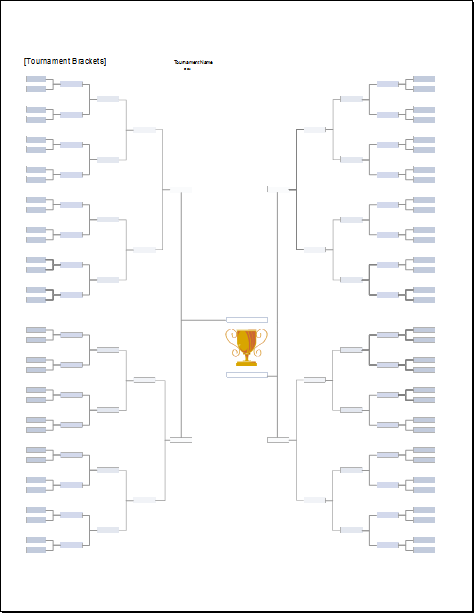 File Size: 54 kb | Download
Couple Weight Tracker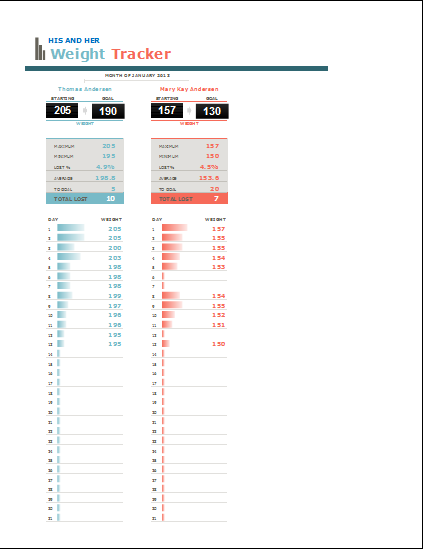 File Size: 133 kb | Download
Bid Tracker Template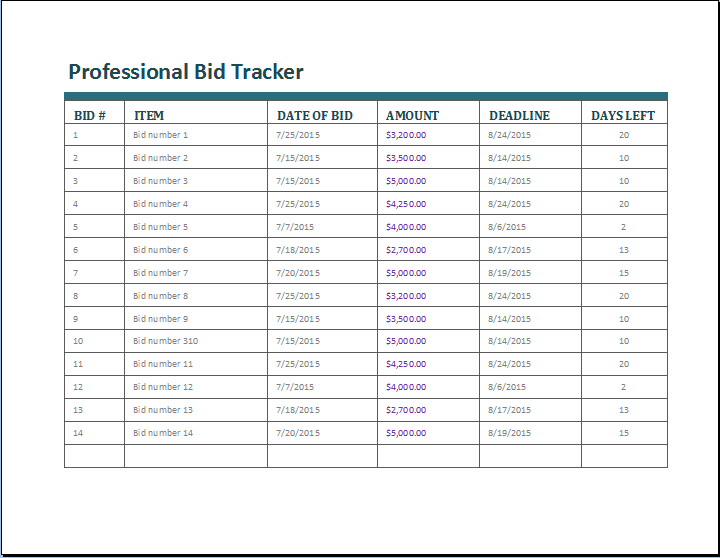 File Size: 25 kb | Download
Medical Bill Tracker Template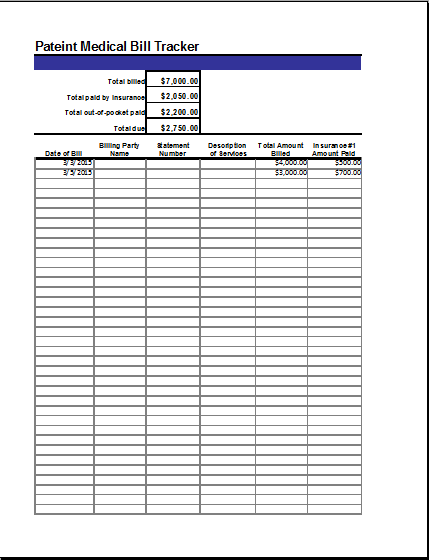 File Size: 49 kb | Download
Progress Tracker Template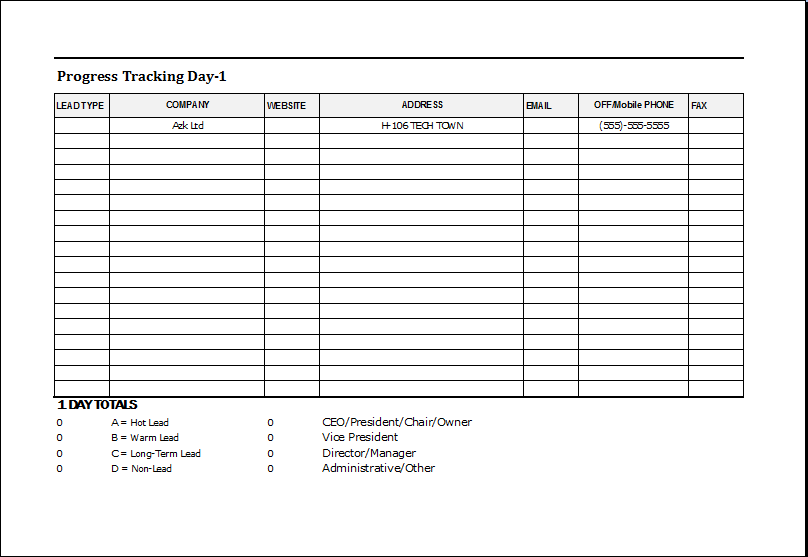 File Size: 18 kb | Download
Blood Pressure and Glucose Tracker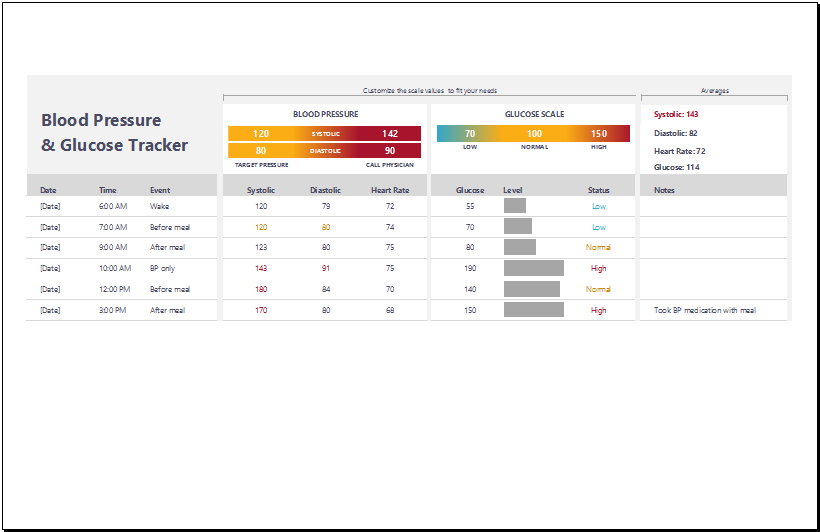 File Size: 48 kb | Download
Automobile Repair Tracker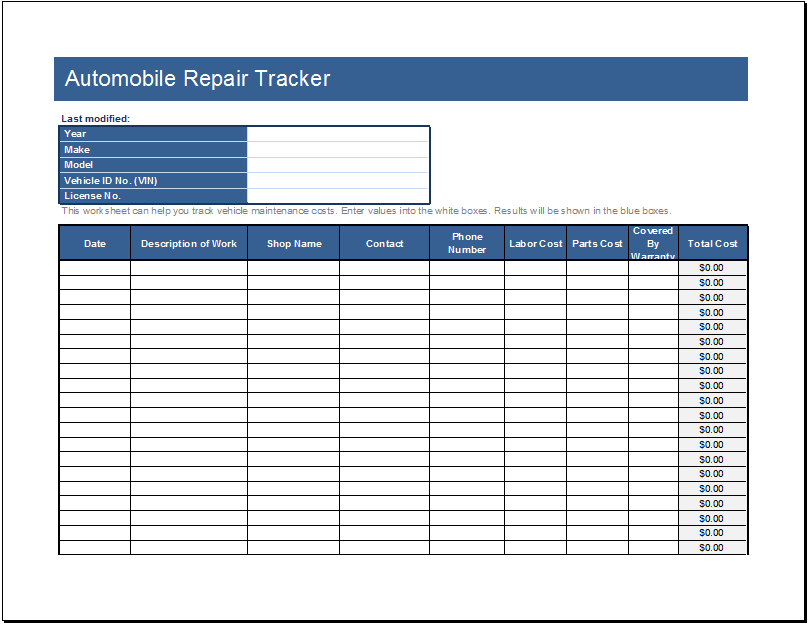 File Size: 33 kb | Download
Work Order Tracker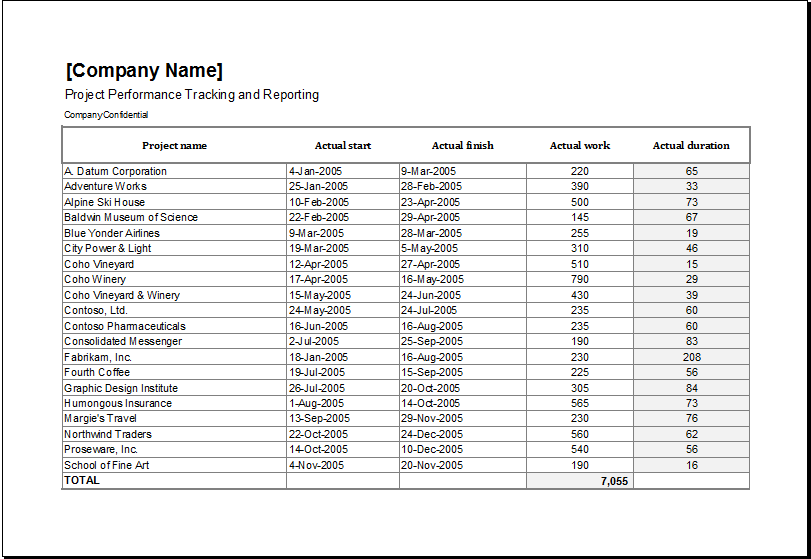 File Size: 34 kb | Download
Donation Tracker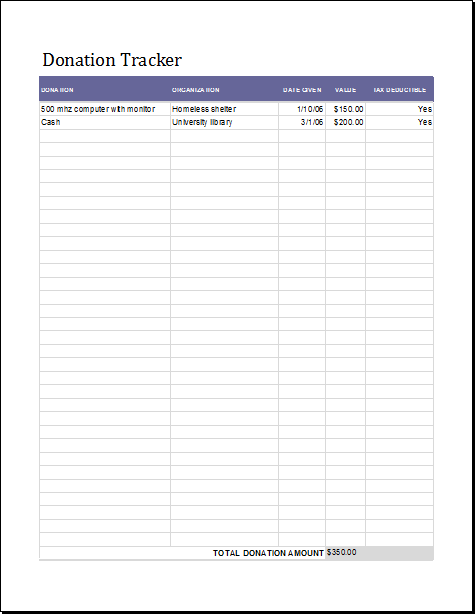 File Size: 29 kb | Download