A travel gift certificate is a wonderful present for those who love to visit different places. It can be gifted on any occasion at any time of the year. These gift cards are offered by various travel agencies and hotels. It is a good strategy used for business promotion. Travel gift certificate templates are available for the design of these vouchers. Using such a template is recommended since it makes the whole job very easy as well as quick.
The gift certificate can cover travel expenses. It may also include other offers like free stay and food. Therefore, the content of the certificate depends on the included offers. It should also be mentioned whether the voucher is valid for one person only or more. The design for the gift card should be interesting. It is different from other types of shopping gift certificates.
In the case of a travel voucher, the designer should include pictures of the beautiful place. This will make the receiver feel more attracted to avail the offers. In addition, the quality and standards of your services will be exhibited by how well you design the gift certificate. It will not take much time since you can use a template.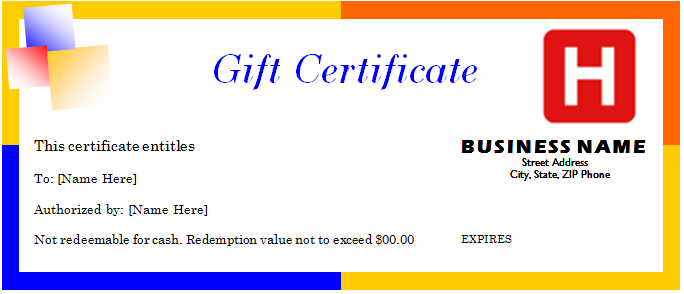 There is already a basic format and layout available. You have to fill in with anything extra according to the requirements. In addition, other changes can also be made which will create a customized travel gift certificate. An appropriate size can be chosen. The final step is to print the gift card.
Preview
Travel Gift Certificate Template
File Size: 352 KB mobile [Android+iOS] & iPad
Download Word (.doc) 2007 & 2007+