Organization & Employee Performance
For an organization, the performance of its employees is very important. This is why the whole performance of the organization, the worth of the business and the value of the company is determined by the way the employees are performing and how much of that performance is of value for the company. To measure the performance of employees, the organization conducts a performance appraisal which measures in great depths the performance of the employees and also mentions the strengths and weaknesses of the employees. After the performance management or appraisal process has been conducted, it is documented and submitted by making an employee performance report.
This report mentions the findings and results of the performance appraisal that was conducted and is an in-depth analysis of the process. The report needs to be made with great care since it will come in handy when distinguishing between the good performers and the average or poor performers. This performance report will also come in handy when an organization is making decisions regarding the promotion and compensation of employees and in evaluating and assessing the need for the training and development programs.
The employee performance report is drafted by the supervisor or by the superior of the employee and is handed over to the human resource department who acts as a custodian for the report until further notice. It should be kept in mind that the report needs to be drafted in a neat and organized manner, a messy report will just add extra work on and would be impractical.
PREVIEW & DETAILS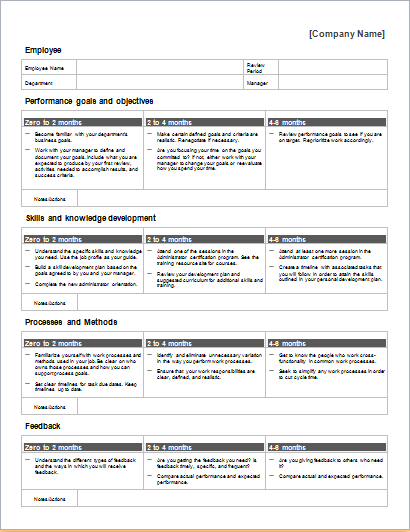 Employee Performance Report Template
File Size: 63 KB mobile [Android+iOS] & iPad
Download Word (.doc) 2007 & 2007+
File Size: 23 KB
Download OpenOffice Writer (.odt)