Grade Books
A grade book is an electronic tool or a grade book can also be a piece of a paper that allows the teacher to cope with the grades of the students, a grade book allows the teacher to enter several grading rubrics using different performance criteria like the aggregation formula. It is actually an online record of the teacher in which they can have all the information about the lessons, grades, and assignments of the students. Grade books have all the records of the individual's attendance, medical records, schedules and all the other data as well. Some also enable the teachers to make the homework or schedules online available for the students and their parents as well.
Grade Book with Printable Student Progress Report
The grade book is used to have a record of all the things about the students, a grade book can be easily downloaded from the internet in just some easy steps. Click on the download button for grade book with printable student progress report and you can make desired changes in it. When the process of downloading is done, there you can see rows of the student's name and columns of grades and assignments, etc. Fill in all the data you need to fill, you can insert more rows or columns if you need. You can get this printed as well, but if you want to have an instant access to the other then you can also send it online.



Teacher's Grade Book [based on points]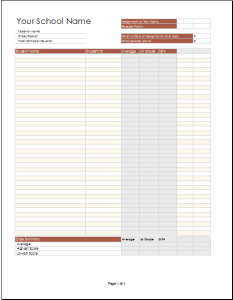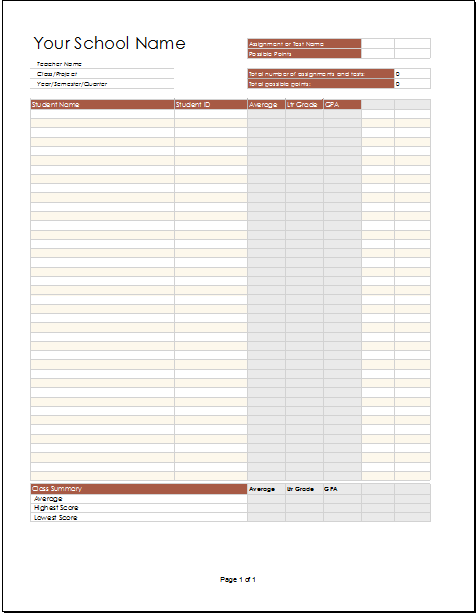 File Size: 51 KB mobile [Android+iOS] & iPad
Download Excel (.xls) 2007 & 2007+
File Size: 28 KB
Download OpenOffice Calc (.ods)



Teacher's Grade Book
[based on averages]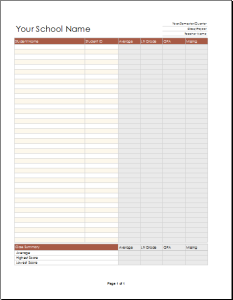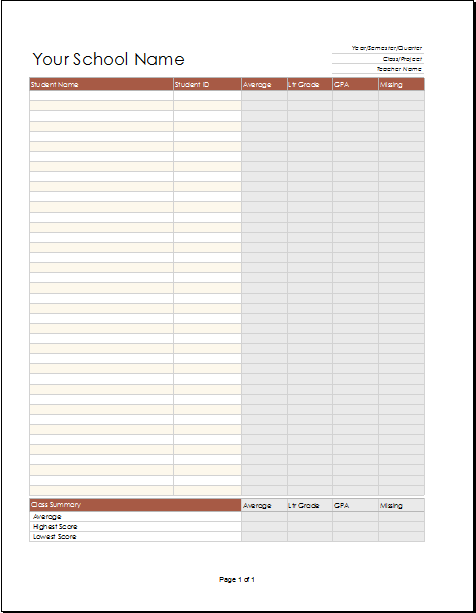 File Size: 48 KB mobile [Android+iOS] & iPad
Download Excel (.xls) 2007 & 2007+
File Size: 28 KB
Download OpenOffice Calc (.ods)

Teacher's Grade Book [base on percentages]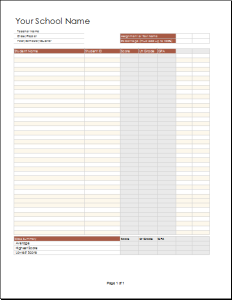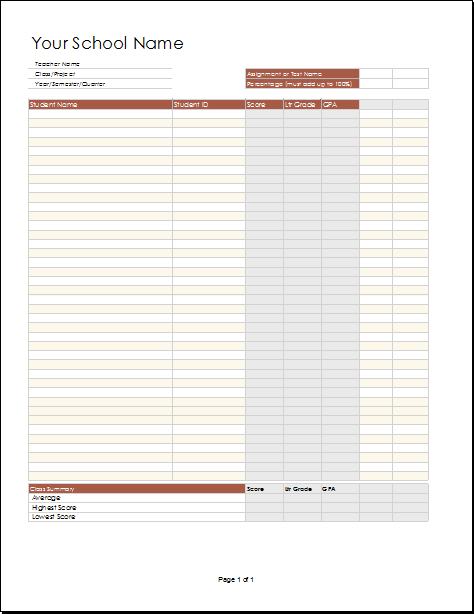 File Size: 48 KB mobile [Android+iOS] & iPad
Download Excel (.xls) 2007 & 2007+
File Size: 28 KB
Download OpenOffice Calc (.ods)