Graphs and handwriting practice papers are specialized sheets that play an important part in educating students. While graphs are used primarily in mathematics, handwriting practice is for languages.
Let's discuss graphs and handwriting practice papers separately.
The Use of Graph Papers
The main use of graph papers is the representation of data in various formats. These may be pie charts, linear graphs, diagrams, and more. These graphs then display data that can be easily analyzed.
Here are the uses of graph papers:
While a graph or chart can also be drawn on a plain piece of paper, proper graph paper offers more precision and accuracy. This is very important in mathematics and makes calculations easier and flawless.
A graph paper consists of a grid system. This format makes it easier to represent data accurately. Straight lines and relevant shapes can be drawn with proper calculations so that the data is organized the right way.
Drawing graphs or charts on a proper grid system removes error and guesswork. This in turn makes it easier to assess the represented data and make relevant calculations. The latter become simpler and less time-consuming.
The Use of Handwriting Practice Papers
Handwriting practice papers are introduced at a very early stage in education. In fact, this is how kids learn to write in kindergarten. These practice sheets allow students to trace and practice their writing skills. On the other hand, for more senior-level grades, the practice papers focus on making the handwriting of students perfect.
Here are the uses and benefits of handwriting practice papers.
These practice papers introduce neatness and perfection. Students learn to write more skillfully with more and more practice.
These help students maintain consistency. Regular practice helps them develop good handwriting that is legible and beautiful.
Most handwriting practice papers allow students to trace in order to practice handwriting movements and improve their formation of letters.
Designing Graphs and Handwriting Practice Papers
A graph paper does not have any variation. It simply consists of a grid system that is accurate and must be designed carefully. On the other hand, there are various kinds of handwriting practice papers. Keep the following points in mind while designing these practice sheets for your students.
Design the practice paper according to the level of your students. Make sure it does not overburden them.
You may introduce some pictures for coloring. Learning the techniques of coloring is also an important way of improving a student's handwriting as it helps in improving the control of the pencil and making the grip better. At the same time, coloring pictures make the practice sheets more interesting for young students.
If there is something new to learn, make sure you introduce tracing before students can practice writing it independently.
Lastly, look for handwriting practice paper templates for ideas. You may even use the templates without making any changes, download them and use them for your own students.
Remember, graphs and handwriting practice papers are essential tools that allow learners to perfect their skills in various subjects.
Templates
Small, Medium, and Large Size School Graph Papers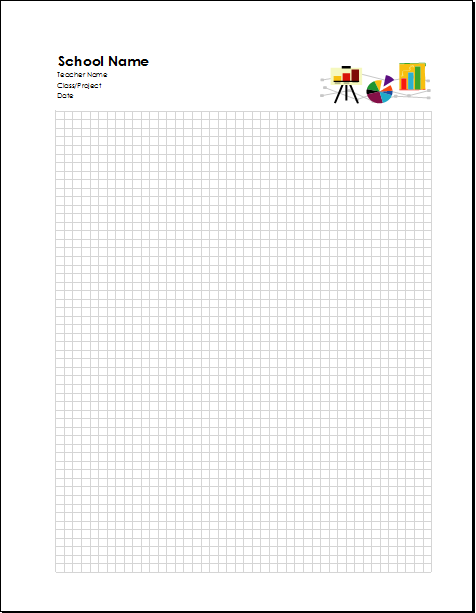 File Size: 51 KB  Excel (.xls)
Hexagonal & Triangular Graph Papers
HEXAGONAL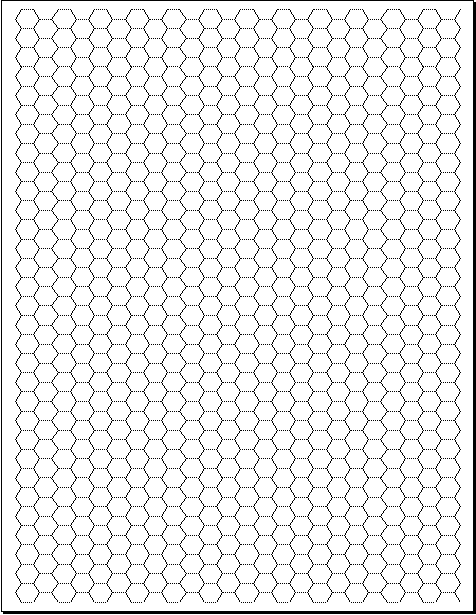 File Size: 51 KB  Excel (.xls)
TRIANGULAR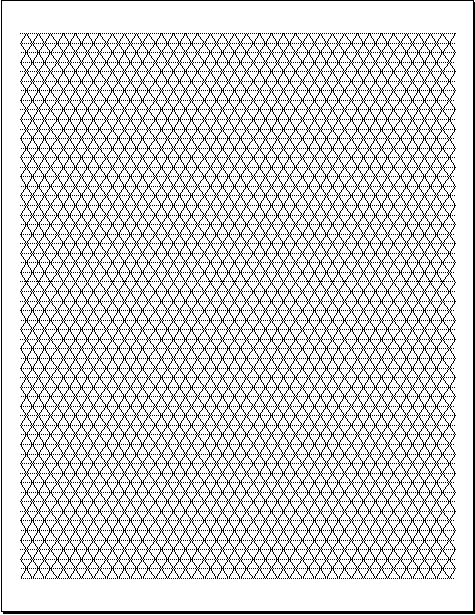 File Size: 51 KB  Excel (.xls)
Handwriting Practice Paper -advanced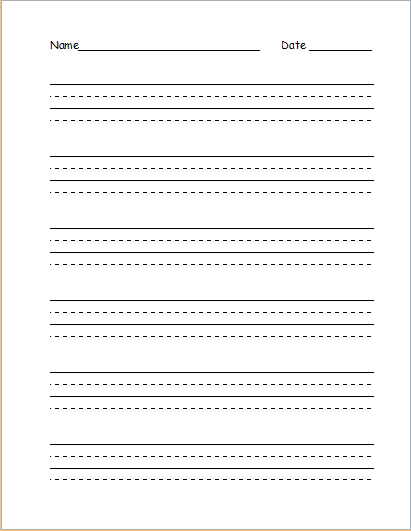 File Size: 51 KB  Excel (.xls)
Handwriting Practice Paper-Beginner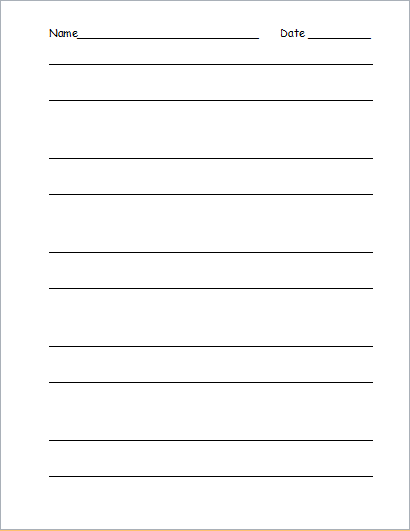 File Size: 51 KB  Excel (.xls)