Whether your child is practicing to improve his handwriting or wants to take notes, it is always useful to make use of lined paper. A decorated and beautiful paper improves the quality of the work done on it. Taking notes or writing down a poem on lined paper makes it look more beautiful.
Lined paper templates:
The template for lined paper is available and can be found on this website which is ready to download and print. The line papers are available in different sizes, and the user can use any of them according to his needs.
You can get the lined papers in portrait and landscape orientation. Apart from this, the papers depend on the use of the person. If you want to use these papers for handwriting, there is a separate category of lined papers that have been prepared for handwriting. These templates contain pages in different colors so that the kids can be encouraged to practice their handwriting. The orientation of these pages can be changed easily if you want.
You can also add borders on the paper to make it look beautiful and presentable. Another feature of this template is that you can increase or decrease the margins of the paper. For example, if you want to create a hole punching on the left side of the paper, you can increase the margins of that side.
Customization feature
Through the customization feature of the lined paper templates, you can bring several innovations to the paper.  You can add the drawing in the background or any landscape to enhance the beauty of the paper. The theme of the paper can also be set if something related to the event is going to be written on it.
The lined paper can be printed for Easter, Halloween, Christmas, Valentine's Day, New Year, and many other events.
Apart from themes, the spacing between the lines can also be changed. You can get the lined paper with an interline spacing of 1cm, 1.5cm and 2cm,0.5inch, 0.75inch, etc. A template for dotted lined paper is also available for free download from this website.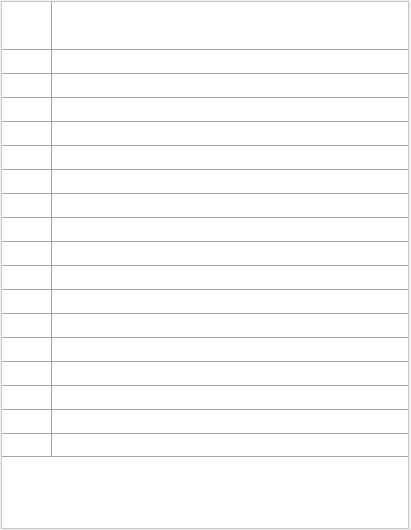 Lined paper 0.5-inch spacing | Left side border | letter format Lined paper 0.5 inch spacing | left side border | A4 format Lined paper 0.5-inch spacing | left side border | legal format Lined paper 0.75-inch spacing | left side border | letter format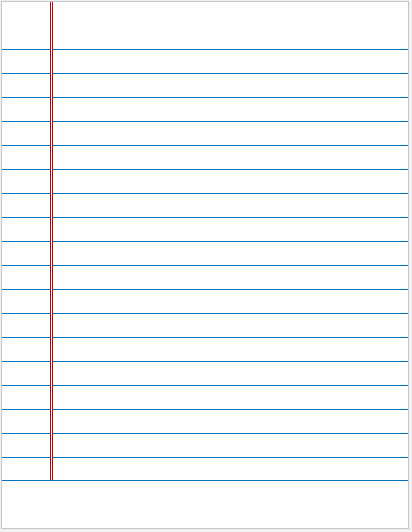 Lined paper 0.5-inch spacing | left side border | letter format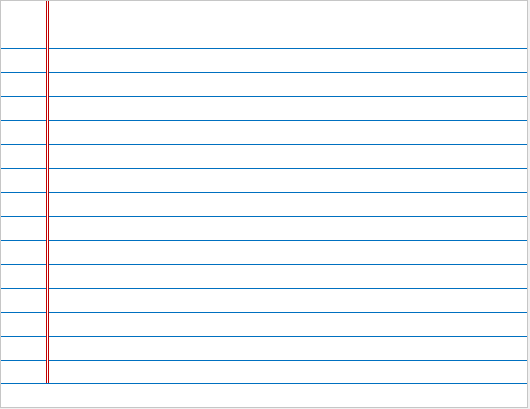 Lined paper 0.75-inch spacing | left side border | landscape