BUDGET TEMPLATES
If you want to keep in touch with your budget expenses for the longer duration such as 18 months period, you could use the budget template to help yourself to prepare the long-term budget sheet. You will be able to monitor your budget expenses better than ever through the 18 months budget template. This budget sheet template would appropriately fulfill the purpose of keeping track of your income and budget expenditures during the course of time. The formation of this 18-period budget template is extremely easy. You could create the template with considerable ease on your Microsoft excel sheet.
As for as working on the template document is concerned, you will have to make certain categories of your expenses so that you could easily keep track of them in a feasible manner and monitor them periodically. By explicitly drawing different categories you can get in touch with each of your expense while staying away from the other category, but with all the major expenses, you must also mention your income with every passing month.
If you intend to leave the template unaddressed for a longer duration of time, the idea of the template would automatically die out. The best way to address the budget of 18 months is to directly access each and every category with the income after the end of one budget month. This way you would be able to formulate your income and expenditure in a much better way. Indeed, if you adhere to these basic rudiments you would be able to extract a lot from your template management.
PREVIEW & DETAILS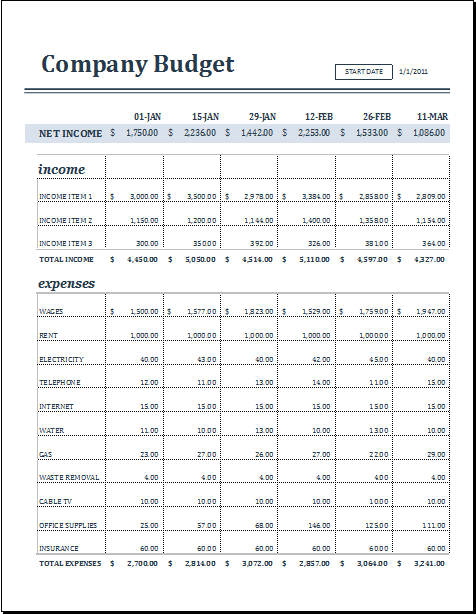 18 PERIOD BUDGET TEMPLATE
File Size: 65 KB mobile [Android+iOS] & iPad
Download Excel (.xls) 2007 & 2007+
File Size: 21 KB
Download OpenOffice Calc (.ods)