Bill of Sale
The certificate of the transformation or the transfer of the personal property or something personal that is used when something is transferred to any other individuals as security for a debt.
Vehicle bill of sale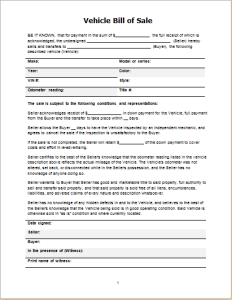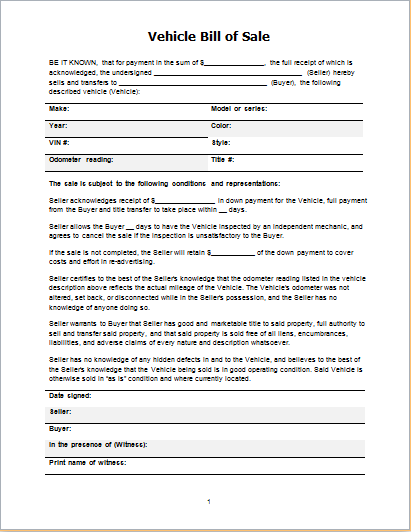 A bill of sale is a proof that shows the date on the vehicle was sold and apart from it, this contains all the necessary information about the buyer. It has all the details of the vehicle and the seller also; the most important thing is that it doesn't prove ownership, only the title does that.
Mostly the bill of sale forms include the following things:
The type of the vehicle for example motor vehicle, boat, or any other thing
Information about the vehicle
The name of the seller and the address.
The name of the buyer and the address.
The price of purchase
The signature of the seller along with the date
The signature of the buyer
Yacht bill of sale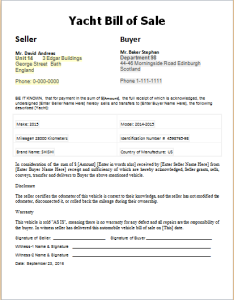 If you are selling or purchasing a yacht that it is quite important to know what all the legal steps are, to make sure that you are doing nothing that is against the law. Once you have got a good looking boat and got some potential buyers then you will no doubt generate interest. When it comes to selling your boat, then it is a must to know the steps that will help you to avoid scams. Plenty of information is provided on the internet regarding this.
Electronic Bill of Sale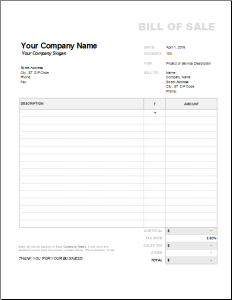 Electronic bill of sale is just as similar as a bill of sale; it includes all the basic information that is required. It also has all the specific technical information and features that are needed and are relevant to the features of the electronic items. Following things are needed:
The details of Seller and the buyer
Consideration
Basic Specifications about the computer
Details about the physical and internal condition of the product
Technical Specifications
Date of Transaction
Signatures Required
Horse Bill of Sale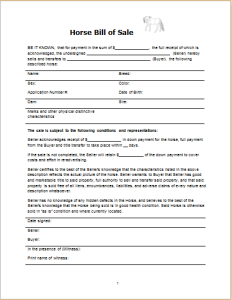 Horse bill of sale is used when you are purchasing a horse, selling, or re-homing a horse. It is used as it is shown below, the details include the right of first refusal, a payment plan, or a delivery agreement and all the important things have been mentioned on it.  If any amendments are made while purchasing or selling, then amendments are also made in the agreement.
The following things mentioned are:
Name of horse
Age
Height
Color
Registration
It is also mentioned, if the buyer has ridden the horse and is satisfied with its training & behavior. The buyer can take a ride fir testing that if he is satisfied with the horse's physical health & condition. The following things are also mentioned:
Warranties
Date of purchase
Time
Executed at
The name of the Buyer
The name of the Seller